Gaming laptops are the first pick for most PC users nowadays. The main reason behind this is its efficiency. If a laptop can support gaming, they tend to work very well with most applications or software. The most known laptop series is ASUS ROG. But they have a direct rival which is seen to rise and, in the path, to be the best. Acer's Predator is one of the finest series of gaming laptops. Not just rivals to other gaming laptops, but Predator laptops have a wide range of users and fanbase.
Acer has announced a new successor in the Predator series. Predator XB323U is the new monitor from the brand, and therefore, here we are with all that you need to know about this device.
Acer Predator XB323U Specifications, Features-
Acer has officially revealed details regarding Acer Predator XB323U. First of all, check out the images of the computer given below. How beautiful and stylish! The screen size of the monitor is 32-inches. It is an IPS panel with a resolution of 2560 x 1440 pixels. To be precise, the screen features AU Optronics AHVA panel at the front end. The response time of the screen is 1ms G2G, as revealed in the Chinese shopping website Taobao.
As mentioned in the title, the Predator monitor rocks a 170Hz refresh rate. The refresh rate determines the speed of transitions and changes in output. 170Hz is one of the fastest in the game right now. The contrast ratio of the monitor is 1000:1 which is very efficient. This determines how well the monitor can adjust with light and dark environments. Above all, Predator XB323U will support adaptive sync for VRR from both AMD and NVIDIA systems.
The monitor comes with a stand that gives easy access and multiple functions. The stand offers tilt, height, and rotate functions. There are four USB ports (3.0) provided in the monitor for the most help and requirement. Users will also get DisplayPort 1.4 and HDMI 2.0 ports. With a 99% Adobe RGB screen, Acer Predator XB323U is one of the best and most efficient monitor releases for ages.
Acer Predator XB323U Price-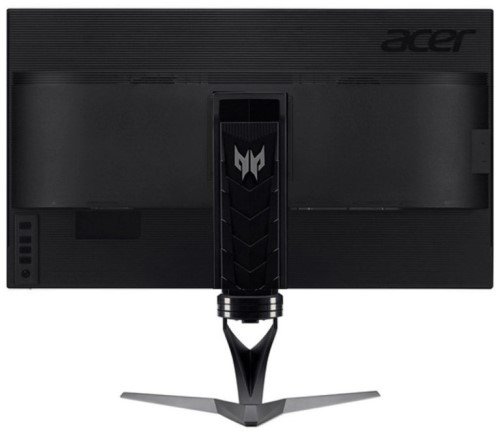 In the Chinese shopping site where all these details were revealed, even the price of the monitor was mentioned too. Acer Predator XB323U will cost 6000 Chinese Yuan (about $850) when released.
Acer Predator XB323U Release Date-
There are no official details about the release date of Acer Predator XB323U. But we can expect the monitor to be available in the first week of May 2020. But you need to note that the device will first be available in the Chinese market. The global variant will start shipping after two weeks from the first version release.
Rest assured, we will update the article if we receive further information about Acer Predator XB323U, so stay tuned. Also, share this article with all those who are waiting for this device!