Ace Combat 7: Skies Unknown is an air combat simulation game from the developer studios, Bandai Namco and Project Aces. It is a more arcade-style simulation game than the more realistic flight simulation games. The game is available on various platforms such as PlayStation 4, Xbox One, and also Microsoft Windows. It is also available as a Virtual Reality version of the game available for PlayStation VR.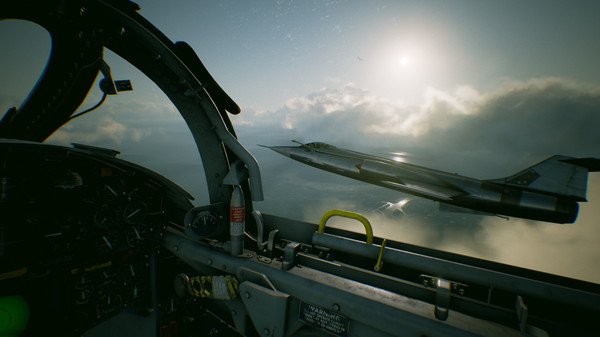 Is Ace Combat 7: Skies Unknown a rewarding game?
The Ace Combat series of games are mainly known for their immersive and intense gameplay. With Ace Combat 7: Skies Unknown, many great elements of the series are still available and also, the level of immersion and intensity are its main draws. The flight mechanics and controls make the game a difficult one to master. The intense air combat and objectives give players a challenging gameplay experience. However, all the challenges and difficulty makes the game a rewarding experience.
Ace Combat 7: Skies Unknown in 2021
The game is a popular fan-favorite and one of the series' best. The game receives support from the developers even in 2021. Likewise, a brand new DLC with Japan Air Self-Defense Force aircraft skins came out for free on August 31, 2021, and also, two more DLC packs are in the plans for release for the game at future dates.
Is Ace Combat 7: Skies Unknown going to get a PlayStation 5 & Xbox Series X/S to upgrade?
The game is currently available on most of the last-gen consoles and also on Windows PC. Many popular games have been getting a next-gen upgrade for the PlayStation 5 and Xbox Series X/S recently. Fans of the game are wondering if the game is receiving a next-gen upgrade or not. A next-gen upgrade is likely to bring many new upgrades and features. Various upgrades and features such as better graphics, higher frame rates, visual fidelity, and also, greater stability during gameplay. However, there is currently no official news or announcements about a next-gen upgrade for Ace Combat 7 on PS5 & Xbox Series X/S.
This article will be updated with any new updates or announcements from the developers on a next-gen upgrade for the game.