Android officials took the route of Twitter to make a very important announcement about the new services added to Android-based phones. Android now packs 5 new features as announced and every one of them promises improvements in your personal life, time-saving during emergencies, and better scheduling.
Officials attached a video along with the post that briefly stated the 5 things Android can now do. So, this article will list out and explain all of the newly added services.

1. Earthquake alerts
Get precious seconds to drop, cover, and hold on with alerts powered by ShakeAlert.
Who wouldn't like to get a couple of minutes to prepare before a natural calamity? Android officially introduces Earthquake Alerts System by bringing in the world's largest earthquake detection network. All you need is an Android version 5 or above to get this latest service and save yourself some time during an earthquake.
If you are living in California, the earthquake alerts for you will be powered by ShakeAlert which will directly push the detections for you in your Android device.
2. Android Emergency Location Service (ELS)
Shortens emergency response times and now available to 800M+ people across 29 countries.
ELS was launched in 2016 and finally, Android finds the best way to make the most of this service. During an emergency, calling the emergency lines and briefing about your terrifying conditions is the last you have got the time for. Even worse, what if the emergency operators do not speak your language?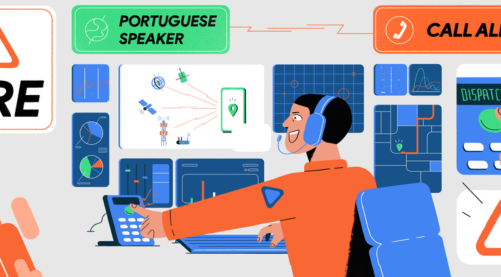 With ELS, the local operators will be able to fetch you help a lot sooner by finding a suitable translator and locating you better than ever before. The requirements to enjoy the ELS feature is Android 4.1 or above and Google Play Services installed on your device.
3. Android Auto updates
New Calendar app shows what's on your schedule for the day.
Android Auto is mainly focussed on reducing distractions when you are driving, as claimed by the officials. Using Android Auto, you can schedule every bit of your day which will later act as a reminder about your routine. You can upload this schedule on a car to be less distracted by a mobile, as the car controls fulfill the purpose.
4. Bedtime tools
Integrated with the Clock app to help you keep a consistent sleep schedule, track screen time, and play calm sounds.
With the increased number of people finding it hard to sleep at night, Google introduces the Bedtime mode which is a bunch of bedtime tools that will help you disconnect from the digital world and sleep well in the physical world.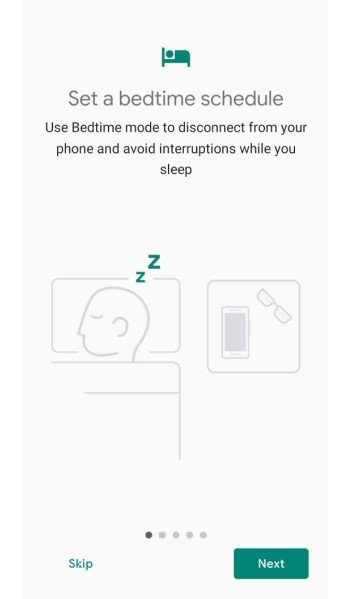 When bedtime mode starts, Grayscale removes the screen's colors.
Avoid interruptions by muting or partially muting notifications. This mainly applies to unimportant notifications like mails at night which will be paused from disturbing you.
Fall asleep to soothing, natural sounds or music from Calm, Spotify, and more.
5. Lookout
App update that helps those with low vision or blindness get things done faster.
Lookout is not just a service, but an app that Google has been working on for a long. The prime motive of this app is to "lookout" for people who are visually impaired or have trouble reading under certain circumstances, like low lighting. So Lookout app scans and digitally optimizes the object as you can see in the gif.
We hope this information was useful to understand the 5 new features Android phones can do. We post related content and updates every day, so stay tuned! Also, share this article with all the Android users!