A while ago, HTC's name popped out of nowhere for an alleged smartphone that the brand is busy making. Apart from that, we still have no more clues about the Taiwanese smartphone brand. HTC was once the king of all the smartphone brands out there. However, now it seems like the brand name remains just a memory to its fans. That, however, might not be completely what it seems like. Afterall the brand is into making a comeback with a new smartphone. Forget new smartphones, what about the existing HTC smartphones and their updates? Just like the brand, their updates have been a mess lately.
Remember the HTC U11, the flagship that came out 3 years ago. Well, thanks to the amazing developer community among us, the device is getting some awesome perks to being true.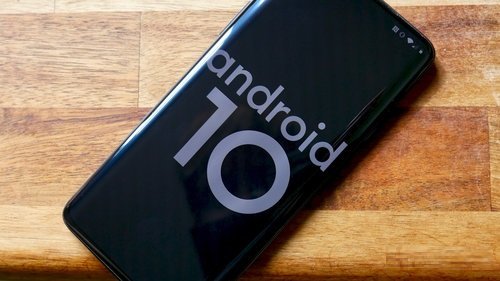 HTC 11 gets Android 10 and support for Project Treble
The HTC U11 came out 3 years back with Android Nougat out of the box. As of now, the device has already received two major Android OS updates and is currently running on the Android Pie. Just like other HTC devices out there, the U11 does run on HTC's Sense UI.
Some really exciting things have made its way to this 3-year-old flagship. Developers have ported Android 10 to this good old HTC's flagship. Yes, that's true. HTC U11 now has the unofficial LineageOS 17.1 support. This brings all those joys and features from Android 10 to this old HTC smartphone. Earlier, HTC rolled out the Android 10 update to the HTC U11 Life but not for the U11. That's however not at all weird and seems justified. Given the fact that the U11 came out with Android Nougat while the U11 Life came out with Android Oreo out of the box, its fair for the U11 Life to have the Android 10 update. The U11 Life further is an Android One smartphone and the Android 10 update just makes more sense.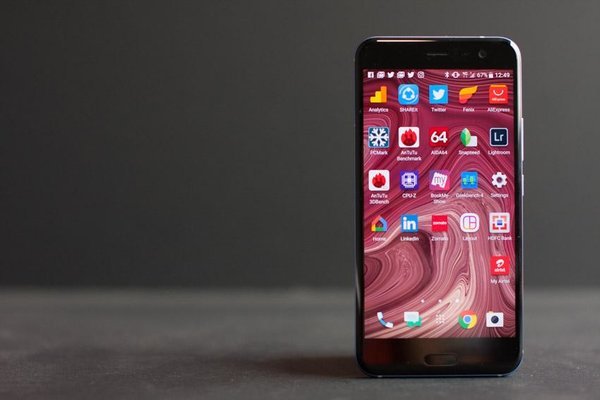 Well, things are not over yet. Apart from Android 10, developers have also added Project Treble support for the HTC U11. In case you don't know, Project Treble is a re-architectured Android OS framework that makes updating devices to newer versions a whole lot easier. However, Project Treble is meant for devices that came out with  Android Oreo or later. Developers have still managed to add its support to the HTC U11. This was possible by re-partitioning the device to create a whole new vendor partition. Later the support for GSIs was added by reworking the stock partition table. This futureproofs the device by ensuring it other upcoming Android updates (unofficially) as well. Isn't that cool?
Download LineageOS 17.1 for HTC U11
To be honest, the LinageOS 17.1 port is working pretty great with the HTC U11. The Snapdragon 835 chipset seems to be handling Android 10 pretty well. Apart from the SELinux permissions and a slightly fussy VOIP calling experience, everything else is completely stable and working fine. You can now enjoy Android 10 on your HTC U11. Just download the LineageOS 17.1 Android 10 ROM from the link given below and flash it. What are you waiting for?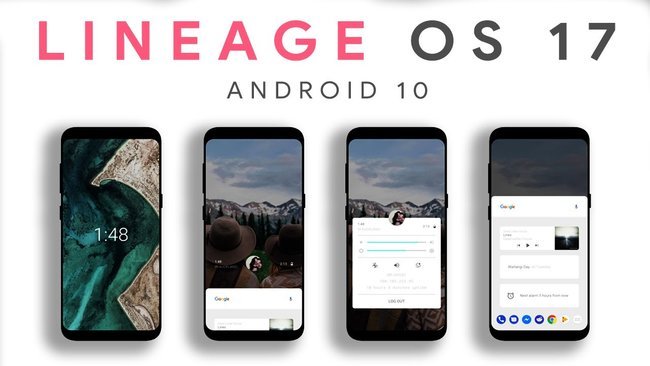 Well, before that make sure to properly ensure this important checklist as well. These are some of the most important steps you need to do before anything else.
Make sure you have taken a complete backup of your phone.
Install the working USB drivers for your device on your PC.
You should have at least 60% of the battery on your phone before flashing.
You should have any custom recovery like TWRP, Pitchblack, or any other that you like.
Your bootloader should be properly unlocked.
After ensuring that you have taken care of all these above things, you are good to go. Happy flashing, Peeps!!
Stay tuned for further updates on Android 10 for the HTC U11 and more such related content. Also, share this article with all those people who have been waiting for the Android 10 update for the HTC U11.