3 (Three) Internet services are currently having some issues. If 3 (Three) internet is not working for you, find solace in the fact that you are not alone, many others are facing the same issue.
A quick glimpse at the micro-blogging site Twitter conveys there are many others affected by the same issue. For a quick glance, here's how some of the complainants word the problem:
@_serjoades Shocker @ThreeUK mobile internet's not working properly again every month it has a problem

2020-02-26 15:39:59
@raemarns @ThreeUK does your network have to be down every day? ??

2020-02-26 15:39:41
@Nat_Nature @ThreeUK @ThreeUKSupport Hi @ThreeUK @ThreeUKSupport – another 5 hours and still no 3g/4g/data in Bristol – what's going on?? Your signal checker on your website is also down! ?

2020-02-26 15:38:39
@AmarDaMan @ThreeUK is the network down? My phone network is hit and miss. #three sending this from my @vodafone !

2020-02-26 15:19:09
@firsthurdle @ThreeUKSupport no signal at all in BS34. I'm only able to send this because I'm on Wi-fi! #ThreeUK
Down detector – a renowned service that gives details about live outages – also conveys that 3( Three) is indeed going through a glitch in some regions as can be seen in the image below: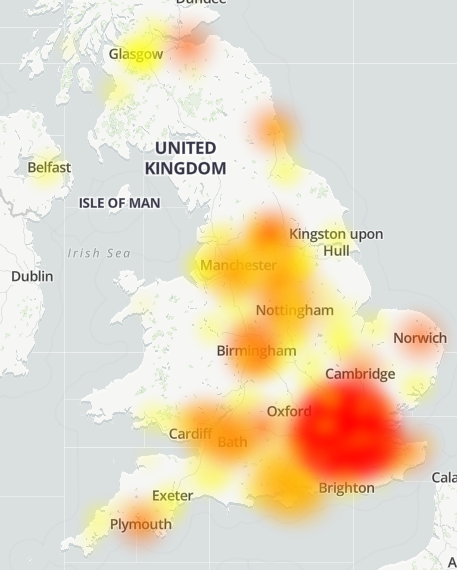 We're not able to obtain a word from the official service channels or their social media handles.
Rest assured, we're keeping a close eye on all related developments, and will update the post with relevant info as and when we come across any. So in case, you're encountering the issues discussed here, stay tuned for updates.