Nintendo's latest release in the Zelda series, Zelda Tears of the Kingdom, is an open-world action-adventure game. Players get to play as a character named Link, who needs to defeat the Demon King and save Hyrule Castle. The game is set in the fictional world of Hyrule, and players need to complete quests to gain certain abilities and weapons that they will need further down the line. One such set of abilities in ToTK are the Sage abilities. In this article, we will show you how to get and use sage abilities in Zelda: Tears of the Kingdom. So, continue reading till the end.
The sage abilities are not, in fact, a new addition to the game. If you have experience playing Zelda: Breath of the Wild, then you are probably already aware of these abilities. Back in BoTW, these were known as champion abilities. In ToTk, the sage abilities help enhance Link's powers and can be extremely useful in combat or during exploration.
How to Get Sage Abilities in Zelda Tears of the Kingdom?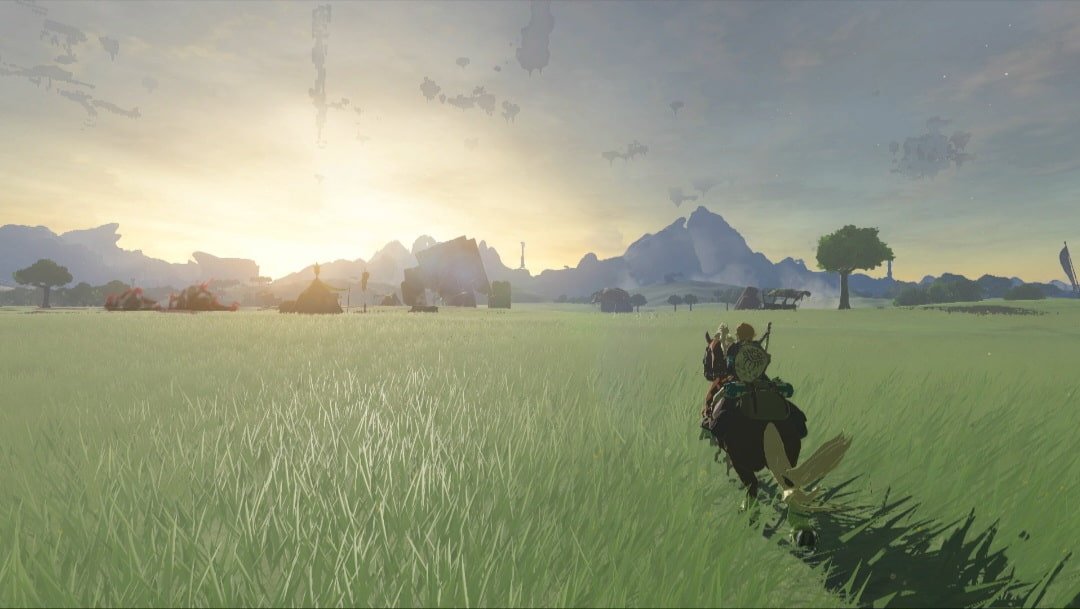 Achieving sage abilities in ToTK is actually quite easy. All you have to do is complete a quest for each sage, and you will be able to summon their abilities. Here is the list of quests to unlock each sage ability:
Sage Yunobo: You need to complete the Yunobo of Goron City quest to activate Sage Yunobo's ability. Yunobo, by the way, is the Sage of Fire.
Sage Sidon: Sidon is the Sage of Water. You can unlock him by completing the Sidon of Zora quest.
Sage Tulin: Sage Tulin's abilities can be unlocked if you complete the Tulin of Rito Village quest. Tulin is the Sage of Wind.
Sage Riju: Riju is the Sage of Lightning. Complete the Riju of Gerudo Town quest to unlock her abilities.
Sage Mineru: Finally, we have Mineru, who is the Sage of Spirit. Completing the Guidance of Ages Past quest will mean that you can use Mineru's abilities in ToTK.
Each sage will give you a unique set of abilities that you can use to defeat your enemies, complete puzzles, or just explore the world of Hyrule. When summoned, Yunobo curls up into a ball and throws himself in the direction you point. Upon contact with enemies or any surface, he explodes. This way, you can defeat your enemies, as well as get past closed walls in Tears of the Kingdom. On the other hand, using Sidon's ability, you can lock yourself up in a protective shield of water. This shield can defend against any attack and will also enhance your weapons with water damage. Tulin can help you while you're paragliding by giving you a speed boost through a gust of wind. Riju enhances your simple bow and arrows with lightning abilities. If you use her ability and shoot an arrow, lightning will strike wherever your arrow lands. And lastly, Mineru can help Link with her massive robot-like construct. You can control this construct and attack your enemies, who will find it extremely hard to defeat Link with this ability.
You can further upgrade these sage abilities in Zelda Tears of the Kingdom by collecting Sage's Wills and offering them to Goddess Statues. But, do note that every ability has a cooldown, so use them wisely in the game. We hope that this article was successful in giving you an overview of how to get and use the sage abilities in Zelda ToTK. If you're looking for more related content, keep visiting DigiStatement.