The Legend of Zelda series is a massive hit in the gaming industry. And it is back with the newest addition, Tears of the Kingdom. The game is a sequel to BoTW, one of the most treasured games in the series. The sequel is an improved version of its predecessor in terms of graphics and gameplay. The game puts players in the shoes of Link, who is given the duty to save the world of Hyrule. Players encounter numerous enemies on their journey to being the savior, one of which is the Gloom Hands. Defeating this enemy can be tricky and difficult, and that's what we're here for. In this article, we will be sharing tips on how to beat Gloom Hands in The Legend of Zelda: Tears of the Kingdom, so keep reading for more details.
Tears of the Kingdom requires players to defeat enemies in order to complete certain quests. The game has a lot of enemies for the players to take on; some are rather easy to defeat, like the Bubbul Frogs, while others can be quite a pain to deal with. Gloom Hands, in particular, is a difficult one to defeat where timing and strategy are of great importance. This guide is all you need in order to know how to defeat Gloom Hands, so continue reading!

Zelda Tears of the Kingdom (ToTK): How to beat Gloom Hands

The Legend of Zelda Tears of the Kingdom is an open-world game that lets players explore the wild forests as well as the depths of Hyrule. But these places are infested with enemies of all sorts that adapt to their environment as needed. The infamous Gloom Hands can be found in the depths of Hyrule. Also known as the Gloom Spawn, these gooey red creatures with big hands extending from the surface are scary even to look at. These enemies are terrifying and hard to defeat if one does not come prepared.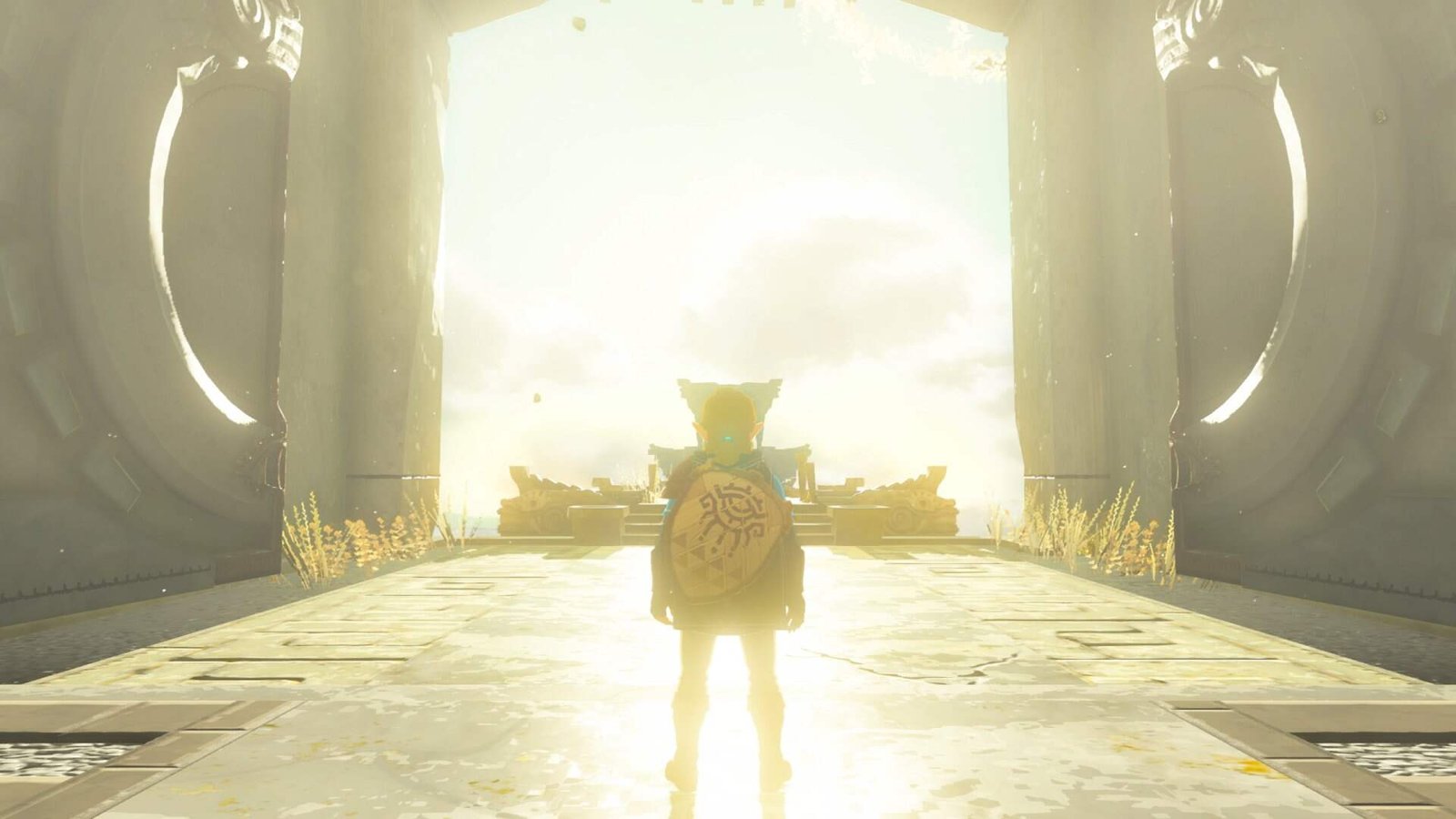 First and foremost, you need to be equipped with certain items in order to defeat them. Before taking on this enemy, you must have some Bomb Flowers, Ice-Fruits, and dishes with sundelions as an ingredient in your inventory. Also, make sure to equip gloom-resistant armor like the Depths Armor set. As mentioned, it is extremely important to be prepared when facing the Gloom Hands.
Get on a Higher Ground
Even a single touch of the Gloom Hands will cause Link to gradually lose hearts temporarily. Hence, it is a good strategy to get away from the surface the Gloom Hands are on and search for higher ground. You can easily inflict damage on them repeatedly when you're not within their reach. They are also known to crawl really fast on the surface and grab their opponents with ease, so make sure to maintain distance from them.
Bomb Flower Attack
Before you fight with the Gloom Hands, it is advisable to collect as many Bomb Flowers as you can. Then, using Link's Fuse ability, infuse the Bomb Flowers onto your bow and arrow. These create an area-of-effect (AOE) attack, which is helpful to defeat these creatures. Shooting your arrows infused with the Bomb Flowers will inflict massive damage. Doing so repeatedly will stun them and eventually reduce their health. You can use this time for your next move, but make sure to do it fast before they regenerate.
Ice Fruit Attack
Ice Fruits are exactly what their name suggests and can be infused with your arrows. These Ice Fruits will freeze anything once in contact. You can use them to shoot the Gloom Hands and freeze their hands as soon as they die so they do not regenerate again.
You can also combine these two attacks for a better chance of defeating the Gloom Hands. Remember, timing is everything when using this combination to beat them. If you happen to come into contact with the creature, you will lose your health. So, you can consume Sundelions or dishes with sundelions as ingredients to regenerate some of your HP. And if you are grabbed by one of the Gloom Hands, you can shake your analog sticks to set yourself free without taking damage. Well, after you defeat the Gloom Hands, the Phantom Ganon will appear. You can choose to either fight it or come back later when you are ready.
Anyway, this brings us to the end of the guide, and we hope the information provided above was helpful. Be sure to check out DigiStatement for more information and updates about your favorite games!