Yuzu Emulator is one of the most famous Nintendo Switch emulators. However, like everything electronic, Yuzu Emulator has its own share of errors. In this article, we will provide you a list of those errors. Here are all the error codes and their messages: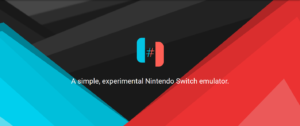 Yuzu Emulator
Emulators are programs that allow users to play games released across several platforms all on their PC. While most games are released on PC along with their respective platforms, sometimes games are restricted to their platform. In the case of Nintendo Switch, games like Mario Kart and Animal Crossing: New Horizon are prime examples.
Speaking of the Nintendo Switch, there is some exciting news from the handheld console world. The most awaited news on the console was the release of the latest Pokemon game. For those who have played Pokemon Go, the announcement of Pokemon Unite was a very exciting event. The game supports cross-platform gaming, so you can play it on other platforms.
Yuzu Emulator Key Errors code list
Here is a list of common Yuzu Emulator Key Error codes:
0008-000C  ErrorMissingProductionKeyFile
0008-000D  ErrorMissingHeaderKey
0008-000E  ErrorIncorrectHeaderKey
0008-0011  ErrorMissingTitlekey
0008-0012  ErrorMissingTitlekek
0008-0014  ErrorMissingKeyAreaKey
0008-0015  ErrorIncorrectKeyAreaKey
0008-0016  ErrorIncorrectTitlekeyOrTitlekek
0008-0018  ErrorNCANotProgram
Here are some less common Yuzu Emulator Key Error codes:
0008-002B  ErrorMissingSDSeed
0008-002C  ErrorMissingSDKEKSource
0008-002D  ErrorMissingAESKEKGenerationSource
0008-002E  ErrorMissingAESKeyGenerationSource
0008-002F  ErrorMissingSDSaveKeySource
0008-0030  ErrorMissingSDNCAKeySource
A fresh installation of the keys(product and title) should help you eliminate these issues. Here are some steps you can follow in order to do so:
First, you need to download the product keys.

You can download the file here:  Keys
You can find the prod.keys or title.keys files online by searching for the version number followed by "prod.keys"/"title.keys"

After downloading them, open up Ryujinx
In the Ryujinx window, locate the File options in the top left corner
Click on and select "Open Ryujinx Folder"
This should open up your File Browser
Here, locate and open the system folder
Paste the key files you downloaded earlier
Read more about Ryujinx here: