For the past few months, the status of updates has not been very good. While many OEMs are working from home, it has become quite challenging to roll out updates globally. However, OEMs are still trying hard and pushing updates to some of their devices. Chinese OEM Xiaomi is one of them. Yes, we know that Xiaomi has now become one of the top brands in the industry and perhaps one of the fastest-growing brands as well. Xiaomi is managing to push the MIUI 12 Beta updates and other security and OS updates as well to its devices. The brand is doing a pretty decent job with updates amid the COVID-19 pandemic.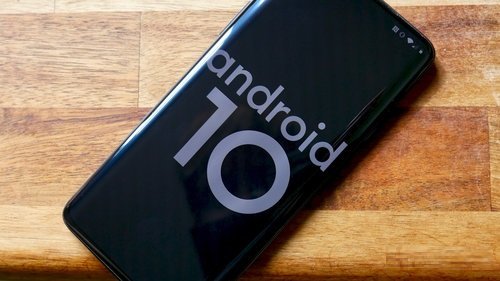 Taking about Xiaomi delivering updates, what about the stable Android 10 update for the Mi A3? The Xiaomi Mi A3 has gone through quite a painful cycle of buggy updates. As soon as we hear someone saying Mi A3, the successive buggy updates are what comes into our mind. Well, Xiaomi has been disappointing users of the Mi A3. This is one of those cases where Xiaomi failed miserably.
Mi A3 getting Stable Android 10 Update with May Security patch:
Everybody knows the misery of the Xiaomi Mi A3. After Xiaomi rolling out a total of 3 or more buggy updates in succession, users gave away all their hopes of having a stable update anywhen in the future. This is perhaps the first time Xiaomi has failed continuously with a single update. Well, Xiaomi has yet again rolled out a new stable Android 10 update recently. The OEM claims it to be a stable one with previous bug fixes and major improvements.
This update started rolling out a few weeks back. So far, this update is running better than all those previous updates. It fixes many of the previous bugs but it still has a few bugs as seen by users. There's no sign of a completely stable update for the Mi A3 as of yet.
Xiaomi is now rolling out an all-new update for the Mi A3. The latest update comes with the firmware version V11.0.15.0.QFQMIXM. The OEM claims it to be another stable update but who knows what all the update is going to bring. Currently, Xiaomi is rolling this update only to a few numbers of limited users. As of now, the update is available only to a total of 10% of the users excluding India. This tactic is being followed to ensure that all the users get a stable update finally after reporting the bugs present with this one.
The update is currently rolling out in phases and will soon be available to all the units globally. In case you haven't got the update, you will soon be getting it. The devices are also receiving the May 2020 security patch update. This update is around 35.47 MB and is currently rolling out. It comes with a few bug fixes and improved security. The update also enhances the system stability and optimizes the overall performance of the device.
Well, we don't know much if there are any bugs in this latest update. However, we will keep an eye on this latest update and see what all it really brings and if there are any bugs or not. Keep waiting until then.
Stay tuned for further updates on Mi A3 updates and more such related content. Also, share this article with all those people who have been waiting for this update.