WWE Network, a subscription-based video streaming service owned by WWE is currently facing an outage at many locations. Many users are experiencing connection issues & streaming problem.
It seems like the WWE Network is currently going through some technical glitches and issues, which can also be observed on an outage tracking website, Down Detector. Have a look at the current outage map down below.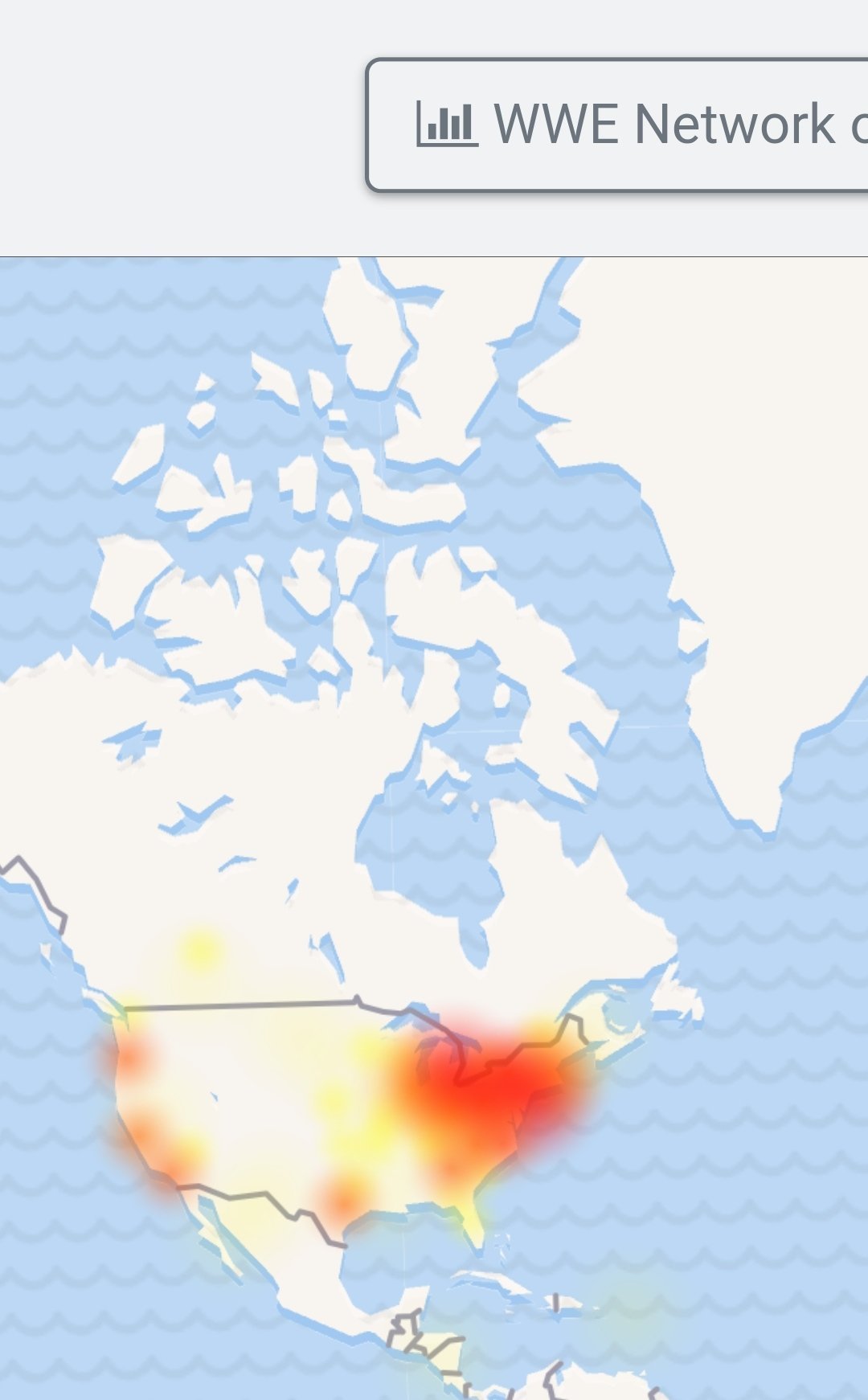 Also, a quick look at some comments on social media handles like Twitter also conveys that users are indeed facing issues with the WWE Network. Have a look at few tweets down below.
I think it is @WWENetwork issue as other streaming services are fine. It's been this way for about a month now

— Big Tasty (@13Jindy) January 26, 2020
@AskWWENetwork hey guys. The WWE Network PS4 App is not working. Is there a known issue?

— MarQus Romelle (@MarQusRomelle) January 26, 2020
I don't think it's an internet connection issue. It's a network issue. Netflix is perfect on it. It's just the Network since the update has gone like this. Used to be spot on before hand.

— Jimmy Wrestling (@Jimboy86_) January 26, 2020
@WWENetwork Why does the live stream constantly buffer and at time come up with the "oops something went wrong" error? I have no issues with any other app.

— Adam B. (@Scarecrow339) January 26, 2020
Anyone else having trouble with @WWENetwork ?? Mine is on PS4.
It's has logged me out for some reason and I can't log back in, everything is just showing as locked 😢 #help #WWENetwork #PPVnight

— Jade Heron (@JayDizzs) January 26, 2020
Any official word on the matter? No, not yet. We're not able to obtain a word from the official service channels or their social media handles.
Rest assured, we're keeping a close eye on all related developments, and will update the story with relevant info as and when we come across any. So in case, you're encountering the issues discussed here, stay tuned for updates.