There are a number of Armor sets available in Wild Hearts. Each and every armor set has its own advantage that makes it suitable to use either in your early-game playthrough or during mid-game. Knowing which are the best ones for each stage in the game can be helpful. This article is therefore regarding the best armor set list in Wild Hearts.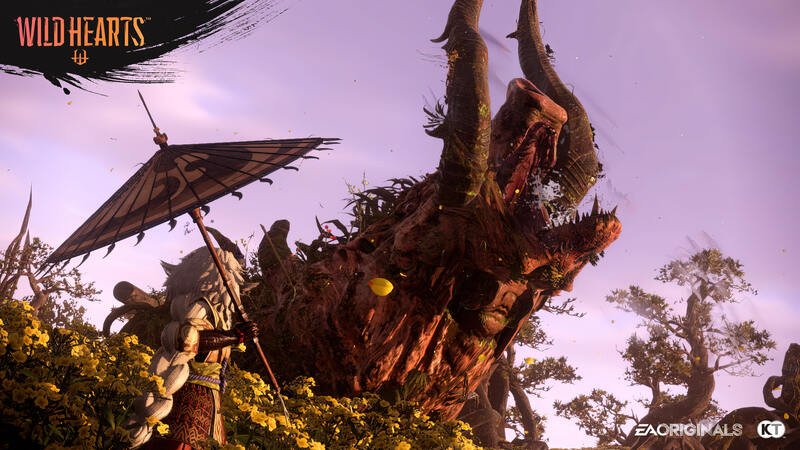 Wild Hearts Best Armor Set List
For Early Game –
Fresh Fern Armor Set
This consists of Fresh Fern Headgear, Fresh Fern Gauntlets, Fresh Fern Body Armor, Fresh Fern Kusazuri, and Fresh Fern Sune-ate. It is a good idea to create the Fresh Fern Set as soon as possible since it provides a significant improvement over the 1-defense starting gear. Moreover, it is an inexpensive set to craft, requiring only basic materials that can be collected near the Giant Tree Trunk Camp. Upon defeating the Ragetail for the first time and establishing a forge for Natsume, you will be able to unlock the ability to craft the Fresh Fern Set.
Young Samurai Armor Set
The Young Samurai Set, which becomes available after setting up a forge for Natsume is also a good choice. This armor set boasts exceptional Nature resistance, making it an excellent choice for battling the kemono you face early in the game. The set consists of Young Samurai Helmet, Young Samurai Gauntlets, Young Samurai Body Armor, Young Samurai Haidate, and Young Samurai Sune-ate.
Roaming Bard Armor Set
It is a good idea to get the Roaming Bard Set. However, you can get this set after you have reached the Natsukodachi Isle. This set consists of Roaming Bard Mengu, Roaming Bard Tekko, Roaming Bard Uwagi, Small Roaming Bard Hakama, and Roaming Bard Sune-ate. It offers superior basic defense compared to the Young Samurai Set, as well as reliable elemental protection. Additionally, its built-in abilities of Recovery Boost, Savage, and Presence of Mind are significant contributors to your ability to endure challenges.
For Mid Game –
Bandit Armor Set
Farming the Icetusk and Cobalt Lavaback to acquire the Bandit Armor Set in the Fuyufusagi Fort is also a good idea. This set includes Bandit Mengu, Bandit Tekko, Bandit Uwagi, Bandit Lioncloth, and Bandit Boots. It offers equivalent Water and Fire resistance, making it viable even against Kemono from later stages in the game. It also includes a feature for thawing frozen status, which proves valuable against Kemono such as the Deathstalker. The Kemono Path upgrade of this armor set is its most notable aspect, granting the resurrection skill that allows you to endure an attack if your health is low.
Argent Armor Set
After defeating the Deathstalker, it is advisable to revisit the creature for its armor set that offers Nature, Water, and Wind resistance alongside a Health Boost. This set consists of Argent Helmet, Argent Vambraces, Argent Breastplate, Argent Faulds, and Argent Sabatons. It permits uninterrupted consecutive hunts without requiring constant equipment changes. However, the armor's significant vulnerability to the Fire attribute is a disadvantage.
Brighteye Armor Set
The Brighteye Armor Set provides excellent protection against Nature, Water, and Wind attributes. This set consists of Brighteye Archer Strawhat, Brighteye Archer Tekko, Brighteye Archer Body Armor, Brighteye Archer Tabi, and Brighteye Archer Hakama. What distinguishes this armor from others is its remarkable Fatigue Recovery skill that significantly diminishes idle time when struck with fatigue-based attacks. Furthermore, the Lunge Boost ability adds a percentage-based increase to lunge attack damage, making it an even more formidable armor set. You can get this armor after you start progressing in Chapter 3.
This was an article regarding the best armor set list in Wild Hearts. You can also check out other articles on the game by following Digistatement.