Oleksandr "S1mple" Kostyliev is a Ukrainian Counter-Strike: Global Offensive prodigy who has done some phenomenal work and made some of the most cherished moments of the game in his career. Although it is unlikely that you don't know about him, that is what the introduction was for. But if you know him and his history in the scene, you know that he is one biggest rager and has had management issues earlier in his career because of his attitude and expectation of perfection from teammates.
We all know that he is toxic sometimes because he has the mental status and aim of a robot in the game and he sometimes expects too much from his team. But we all know that he is not a bad person in real life, he is criticised for being highly competitive in a "Competitive" game. As his previous in-game leader, Zeus used to say " to succeed in this game, you have to think about it every living moment ", S1mple also applies the same formula. Whether it's FPL or a warmup game, he shows that his grind is real.
Every now and then S1mple is handed with a twitch ban for a very minimal reason. This time he was cursing at a person who was using bad words while he was live on Twitch playing FPL. To show his aggression towards him, S1mple himself used some words which are strictly forbidden by the twitch platform control team.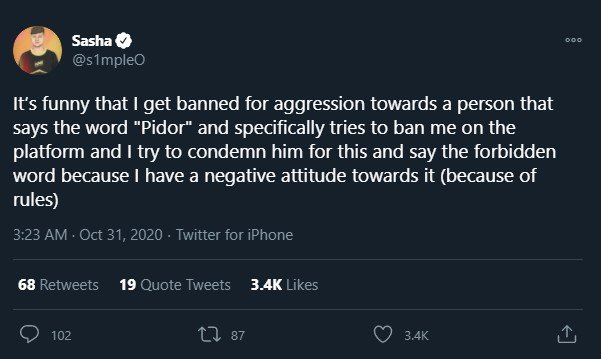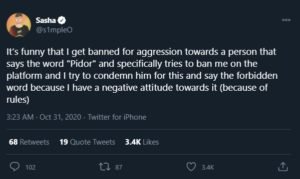 Although this event happens once or twice in a year for S1mple, he has to acknowledge that people try to trigger him on purpose so that bad actions and repercussions come his way. He also has to understand that he will always be the undisputed king of Counter-Strike: Global Offensive.
Stay tuned with us for more updates on Counter-Strike: Global Offensive and various other games. Till then, Happy Gaming!!