Valorant, the popular competitive first-person shooter from Riot Games, offers players a vast array of cosmetic skins to customize their weapons and characters. With each skin boasting its unique design and effects, players can personalize their gameplay experience to match their style. From sleek and modern designs to bold and colorful ones, the options for skins in Valorant are endless. These skins not only add a visual appeal to the game but also serve as a status symbol for skilled players. Whether you are a new player or an experienced one, Valorant skins offer an exciting way to enhance your gameplay and stand out on the battlefield. However, some players bought the new Oni 2.0 Katana, and are experiencing a bug that causes the blade to disappear altogether. In this article, we will go over this and let you know if a fix exists.
Valorant's original Oni skin bundle is a popular cosmetic option for players in-game. With its intricate design and vibrant colors, the skin adds a unique flair to gameplay. The start of Episode 6 Act 2 on Tuesday, March 7, 2023, bought the Oni 2.0 skin bundle to the game. This included skins for Vandal, Bulldog, Ares, Frenzy, and the highlight of this article, The Katana. But as mentioned earlier, players are experiencing a bug that makes the melee weapon invisible during the gameplay as you can see below. Keep reading to know if there are any solutions for this bug.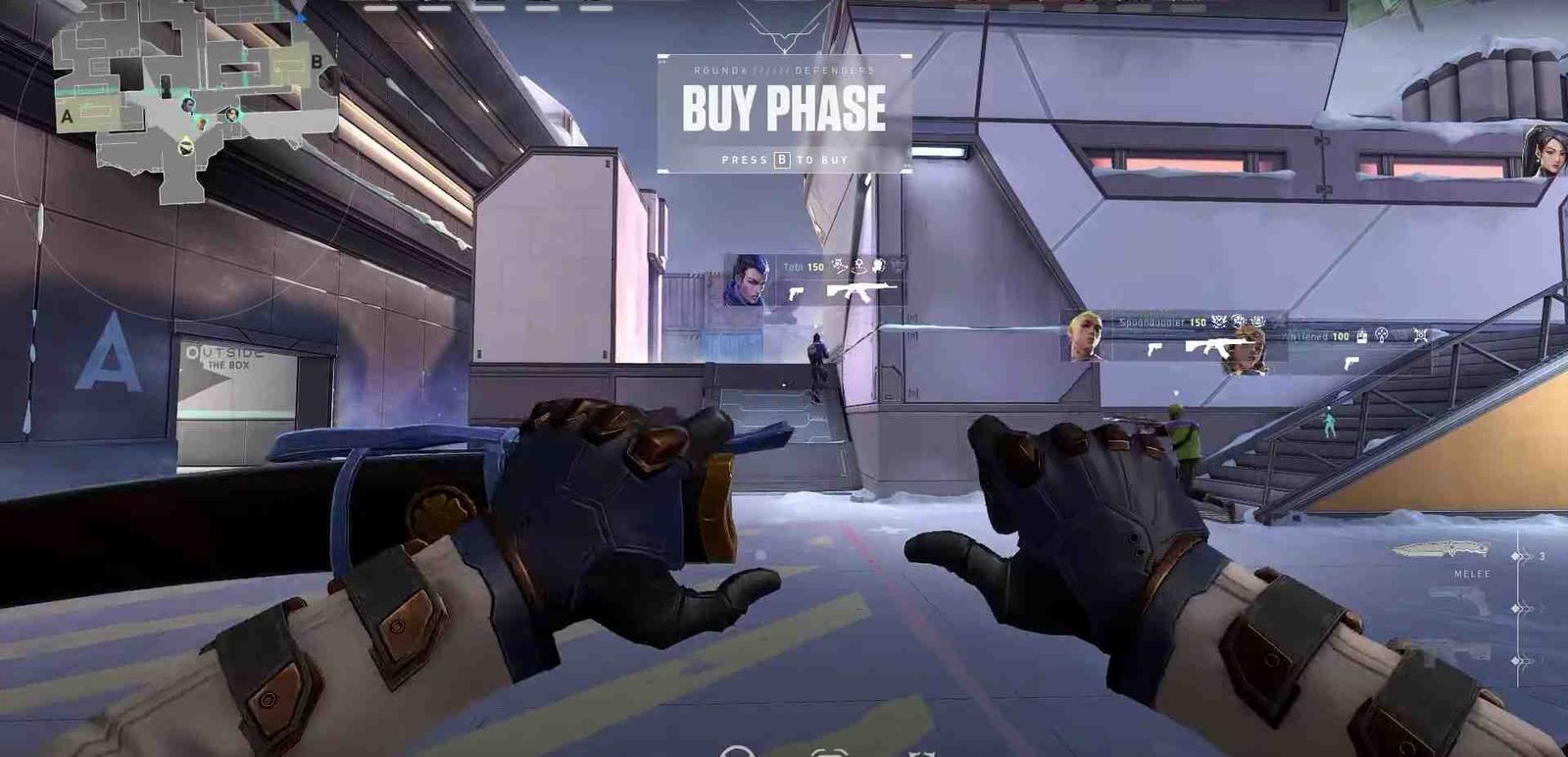 Valorant Oni Bundle 2.0 Katana Skin Disappearing Issue: Is there any fix yet
Now, as of writing this article, there is no official fix for this error. Furthermore, the devs have not acknowledged it yet. We can hope that with enough reports, this bug will catch the attention of the devs and will be squashed in future patches. This is all speculation though and words from the officials are still yet to be heard. In the meantime, however, you can try some of the potential workarounds listed below. This may or may not solve the issue for you, but it is surely worth a try.
Restart the game and Riot client via Task Manager:
This is the easiest and quickest solution to try first. Simply close the game and Riot client, then reopen them and see if the skin has reappeared.
Open Task Manager by pressing Ctrl + Shift + Esc
Look for the "Riot Client" and "VALORANT" processes in the Processes tab
Select both processes and click on "End Task"
Launch the game, head into a custom match, and check if the skin is visible
Restart your PC:
Sometimes, a simple PC restart can solve a variety of issues, including the disappearing skin bug in Valorant. Save any unsaved work before restarting, then check if the issue persists.
Check your internet connection:
A poor or unstable internet connection can cause problems with in-game skins. Follow the steps mentioned below and then start the game to see if it solves the issue.
Check if your internet connection is stable and not facing any interruptions
Reset your router and modem if necessary
We also recommend switching to a wired connection for lower latency.
Reinstall the game:
If all else fails, then uninstall the game completely and then reinstall it. This may take some time, but it can solve a range of issues, including the disappearing skin bug. While this bug is annoying and can ruin your experience of the Oni Katana, all that is left to do is to wait for the devs to address this issue once and for all. And with that, we have reached the end of this guide. Follow Digistatement for more gaming-related content.
Read more,