One of the highly impressive games Valheim has dropped a new update. It has fixed some sound glitches and has added some new features too. Read our blog to know more about the Valheim 0.148.7 patch update release notes.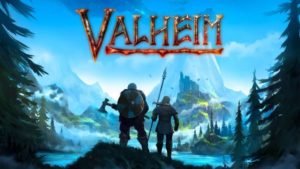 Valheim
Valheim is a survival and sandbox video game developed by Iron Gate Studio from Sweden. It was released in early access for Windows and Linux on Steam on February 2, 2021, by Coffee Stain Studios. A five-person team worked on the game, building on development work done by Richard Svensson as a side project in his spare time. The project initially started as a side project by Richard Svensson, who worked on it in his spare time. Later on, a five-person team joined him in its development process.
Story
Valheim is set in a world where slain Vikings must prove their worth in order to reach Valhalla's halls. As such, the player starts with nothing and quickly learns that the only way to enter the Norse afterlife is to destroy the evils that stalk Valheim. The player must prepare to battle Odin's sworn enemies, driven only by their instincts and occasional hints from a raven.
Gameplay
To survive in this game, the players must forge weapons, create shelters, and battle enemies as fallen Vikings. The game features stylized 3D graphics, a third-person perspective, and an action-game-inspired battle system. There is also support for cooperative gaming with up to ten people and optional PvP gameplay.
The procedurally generated world includes several biomes:  Mountains, Plains, Ocean, Mistlands, Meadows, Black Forest, Swamp, Deep North, and Ashlands. Each biome has a different difficulty level, as well as enemies, bosses, and objects to contend with.
Because of the game's unique food system, in-game hunting, foraging, and farming are important for progression: the amount of health and stamina available to a player is determined by the variety and quality of food consumed.
One- and two-handed weapons, shields, bows, and spears are all used in combat. Players can move between biomes on foot or in specially built boats ranging from rafts to Viking longships.
Valheim 0.148.7 update
Iron Gate is releasing this update to fix a few minor bugs, including several audio glitches. The update was released on March 29, 2021.
Valheim 0.148.7 patch notes
Here are the full patch notes from the Valheim 0.148.7 update:
Separate walk-sneak snow footstep SFX has been added.

Update on music ( fixed some sound glitches )

Credits have been updated ( The credits screen has been redesigned and missing names have been restored. )

Hammer, Hoe & Cultivator timing & input tweaks (For a more seamless experience, reduced the usage delay and queued button presses.)

Localization updates