Minecraft is a video game created by Markus Persson in 2009. It is a free-to-play game available on almost all gaming platforms. The game gives the player full freedom to roam around the world, mine for different objects, and then build their own structures. There is no ranking system, so gamers can play the game at their own pace and in their ways. Seeds in this game are something that can be used as building blocks for the game. If you are looking for seeds appropriate for you, you're in the right place! We have the top 5 seeds in Minecraft 1.17 here in this blog!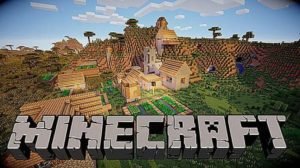 About Minecraft and Seeds
The game is practically endless and is produced when players explore it, utilizing a map seed taken from the system clock when the world was created. Players can pick one of five game modes and one of four difficulty levels when establishing a new environment, ranging from serene to challenging. When the game's difficulty is raised, the player takes greater damage from enemies and experiences other difficulty-specific impacts.
As we would suggest, you should totally play this game once and know it for yourself, what the hype about Minecraft is!
Top 5 Seeds in Minecraft 1.17
The finest Minecraft seeds are those that produce magnificent worlds that captivate your imagination from the moment you step inside. And if you're looking for a good seed to help kickstart your latest Minecraft adventure, you've come to the right place. We have the top 5 Seeds in Minecraft 1.17 given below.
This seed places you on the edge of rising desert dunes and lush seashore grassland, with a settlement on each side to provide shelter from the weather. If you look a bit closer, you'll notice that there's a Pillager Outpost on the horizon.
Seed: 8638613833825887773
4 Villages, Desert Temple & Ruined Portal at Spawn
Minecraft version 1.17 yielded this seed. The extraordinary fact that the seed spawns four independent villages, each in close proximity to spawn, is what makes it so special.
Seed: 2985732287620474688
In this amazing Minecraft seed, you can understand why folks chose to dwell here, just on the coast of the infinite blue ocean. Anyone starting their journey here will have quick access to trees, food, and all of the village's many types of equipment and treasures, before either traveling interior into the desert or embarking on a sea trip.
Seed: 3227028068011494221
Village consumed by Woodland Mansion
The Woodland Mansion construction was found in Minecraft version 1.17.
This woods home, on the other hand, is unlike any other. It obnoxiously spawns on top of a village, and even within one of the village huts. This results in a strange-looking wood house that rises almost comically over the smaller peasant dwellings.
Seed: 2370968040788474224
Exposed Stronghold with Amethyst Cluster and Ocean Temple
This Minecraft 1.17 seed was discovered in version 20W45A of the snapshot. The seed provides players with a rarely exposed fortress, an amethyst cluster, and an ocean temple. All of these are close to spawning. As a result, the seed is an excellent choice for survival mode, as players won't have to worry about establishing a stronghold in order to journey to the End dimension.
Seed: -2102555727535557493