The Promised Neverland Chapter 166 is probably one of the most awaited chapters of the past few months and it's easy to see why. The manga has been nothing short of incredible lately and we're certain that the next chapter will be the same. Unfortunately, the manga may face a slight delay and we'll discuss that in this post. So in this post, we are going to talk about Chapter 166 new release date, and spoilers.
This post may contain official spoilers from the next chapter of the manga. If being spoiled is not for you, we suggest that you stop reading the post here. However, if spoilers don't bother you, we can get started.
So in the last chapter that is Chapter 165 of 'The Promised Neverland'. We finally get the flashback of what actually happened to Isabelle after Emma and others escaped from Grace Field 2 years ago. After two days of the event, Isabelle was locked up in a cell. But later got released because she could be very useful for someone like Peter.  We find out that it was Peter who actually freed Isabelle again and later made her Grandma Isabelle from Mother Isabelle of the Grace Field. Emma's team has infiltrated Grace Field to rescue her brothers and sisters from Peter Ratri. Musica and Sonju will be rescued by those soldiers who now know the truth about the 'cursed blood'.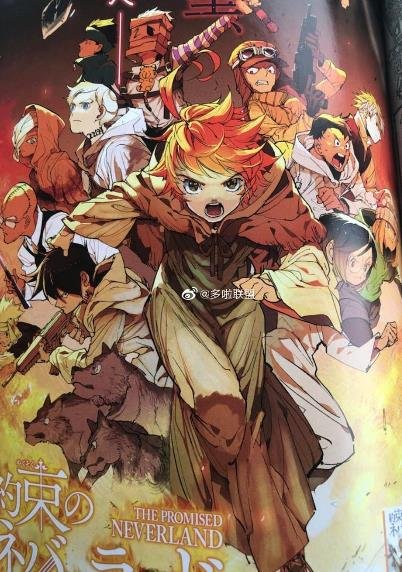 So make sure you regularly visit our site for updates and schedule changes as we will be bringing you updates in case anything changes and every time a new chapter arrives.
You can read the latest chapter of The Promised Neverland online as soon as they are released on VIZ media and Shueisha's manga plus official websites Apps and platforms. Note that the raw scans for new chapters are usually released 2-3 days in advance. So make sure you read your manga from the official websites as this will help the manga creators.
RELEASE DATE-
The Promised Neverland Chapter 166 is going to face a slight delay. The official new release date for The Promised Neverland Chapter 166 is February 9, 2020.