Sons of the Forest aka The Forest 2 is set to release this year after having a silent phase in 2020 where the devs didn't even give any update on the game. However, with the recent gameplay trailer released, it is official that The Forest 2 is going to be released in 2021. Here's everything you need to know,
Sons of the Forest/The Forest 2
Well, if you've played The Forest, you will know how good the game is. The survival horror game just got an upgrade with the introduction of its sequel, The Forest 2 and it seems that it will worth playing as well. The Forest is widely known for its intense gameplay which is dark and intriguing along with the fast-paced background-music that makes the experience even more thrilling.
Its successor, The Forest 2 will be having the same base but the content seems to differ, obviously.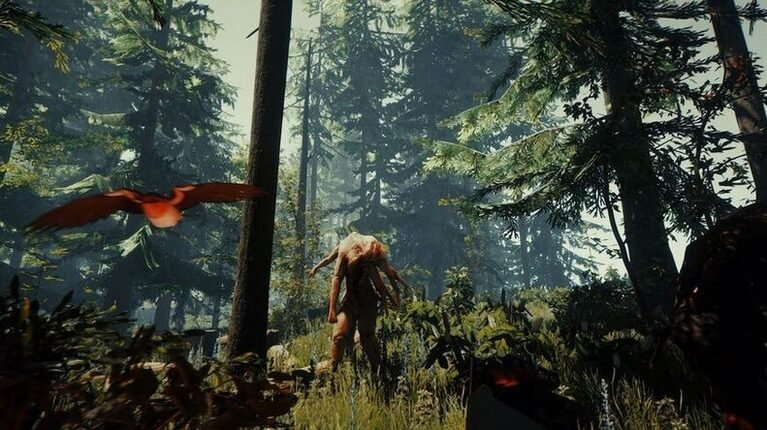 The Forest 2- Gameplay Trailer
The official Gameplay trailer of The Forest 2 has been released on 24 Dec 2020. It featured all the essential components of the game. In the trailer, we can see that the character crashes onto an unknown piece of land filled with deadly mutants and has to survive till help arrives. To make it out alive, you will have to battle the elements and keep going forward in completing your quests while surviving in this dangerous place. Well, one good thing about it is that you will have a range of weapons like- pistols, shotguns, tasers at your disposal to fight off the mutants. But, of course, they will not be available readily. You will have to craft them.
The Forest 2- Release Date
In the gameplay trailer, towards the end, it mentioned 2021. So, it is expected that The Forest 2 will be released this year. But in which month? Well, that is still a mystery.
 The Forest 2- Supported Platforms
Its predecessor was released on PS4 and PC so we think that The Forest 2 will at least be available on both these platforms. However, being released in 2021, where next-gen consoles are the real deal, The Forest 2 might get released on PS5 or maybe even Xbox Series X|S as well. But we don't know for sure as there has been no announcement regarding the supported platforms of The Forest 2 in the gameplay trailer.