Rimuru has finally become a Demon lord and now he is using Secret Art of Revival to bring all those dead villagers including Shion back to life. In this chapter, we see Rimuru becoming a Demon Lord. Chapter 68 called 'Birth of the Demon Lord' of the manga 'That Time I Got Reincarnated as a Slime' was a pretty interesting chapter.
So in this post, we are going to talk about 'That Time I Got Reincarnated as a Slime' Chapter 69 release date, raw scans, and spoilers. We will be looking at the spoilers now so if you do not like them you can scroll further down for more information on the release of the upcoming chapter.
That Time I Got Reincarnated as a Slime Chapter 69 Spoilers
So the chapter starts with Rimuru returning to the village. He has evolved to Demon Slime. The Conceptual Intelligence was born from a mutated Unique Skill, Great Sage desired to evolve for the sake of its master Rimuru. After a seemingly endless amount of attempts, it finally integrated the Unique Skill Degenerate into the procedure by sacrificing, causing it to disappear. The Harvest Festival made this desire into an actual possibility. Thus Great Sage evolved into Raphael.
All of the Rimuru's subjects fell asleep including Ranga who was talking to Grucius. Suddenly Noir appears, he has defeated Razen for which he was summoned in the previous chapter. After becoming Demon Lord, Rimuru uses two out of three demons that he summoned during the Harvest Festival to reach the minimum amount of Magicules required to start Revival.
In the next chapter, we will find out that even the success rate of Revival was around 3.14%, it still works out at the end and all the villagers including Shion is back to life. Rimuru has become so powerful that he may be able to defeat Hinata now. Also, since he wiped out the whole army of Farmus and its King, its possible that many human countries won't be able to trust Rimuru and may attack Jura Forest seeing it as a very big threat.
That Time I Got Reincarnated as a Slime Chapter 69 Release Date
The usual release schedule for the Manga releases a new chapter on a span of 25-30days. Seeing the latest release of chapter 68 on the 28th of February 2020,  it will be another month at most before the next one is published. So Chapter 69 is more likely to be released by the 26th of March 2020.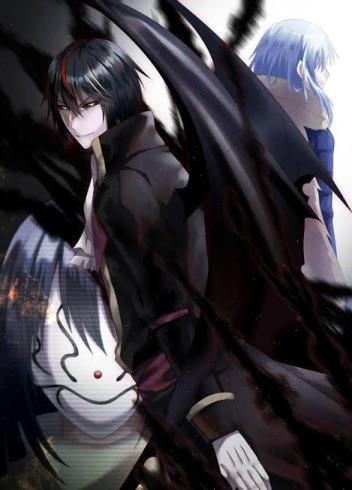 So make sure you regularly visit our site for updates and schedule changes as we will be bringing you updates in case anything changes and every time a new chapter arrives.
Also, we, here at DigiStatement, do not support any kind of illegal sources. We recommend our users to read the new chapter on from official sources.
---
(Update)
We are few days away from the official release of chapter 69 of That Time I Got Reincarnated as a Slime. Well, you might be craving for the new release like us. But, it can't be helped, we have to wait for the official release. But, the raw scans of the next chapter has surfaced online, you can check it out in our recent post.
Just visit the link mentioned below to check out the That Time I Got Reincarnated as a Slime leaked raw scans. Also, we, at Digistatment.com do not support the use of illegal sources to access the content. We suggest you read the new release from the official source only after the release.
---