Rimuru has finally completed the harvest feast to become a Demon lord. The latest chapter 67 of the manga 'Tensei Shitara Slime Datta Ken' or you could say 'That Time I Got Reincarnated as a Slime' in English, titled 'Demon of respect and affection' was an amazing chapter.
So in this post, we are going to talk about Chapter 68 release date, raw scans, and spoilers. If being spoiled is not for you, we suggest that you stop reading the post here. However, if spoilers don't bother you, you are good to go on.
Let's first discuss chapter 67 of 'That Time I Got Reincarnated as a Slime'. The chapter begins with Shuna worrying about Rimuru as he lost his cool after witnessing Shion's death. On the other side, Rimuru is weakened due to the harvest festival, he can barely stand straight. But there is one survivor who remains among thousands of dead corpse, playing dead but still alive.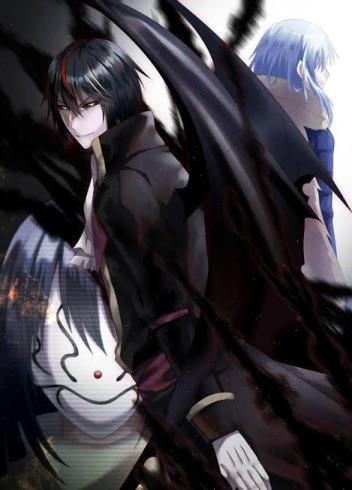 Ranga comes to support Rimuru and gets ordered to take him back to the village along with King of Farmus as soon as possible. Rimuru summons 3 Demons to find the survivor and finish him. The survivor was none other than Razen, he fights with the Demons just to later realize that they are not ordinary Greater Demons. Rimuru has summoned one of the 'Seven Colored Primordial Demons'.
In the next chapter, we will find out that Rimuru safely returns to the village. Razen possibly can't hope to defeat the Black Coloured Demon. His name is Noir and he is a very powerful Arch Demon. He becomes the second secretary of Rimuru Tempest. We will also see that what will be the consequences of killing so many humans, the trust between Rimuru and other kings gets affected or not. The story keeps getting better, keep reading.
RELEASE DATE –
The usual release schedule for the Manga releases a new chapter on a span of 25-30days. Seeing the latest release of chapter 67 on the 28th of January 2020,  it will be another month at most before the next one is published. So Chapter 68 is more likely to be released by the 26th of February 2020.