T-Mobile, the company which offers mobile phone and mobile internet service, including text messages (SMS) and voice mail, to individuals and businesses is currently facing an outage in many locations. Many users are currently experiencing issues with MMS service.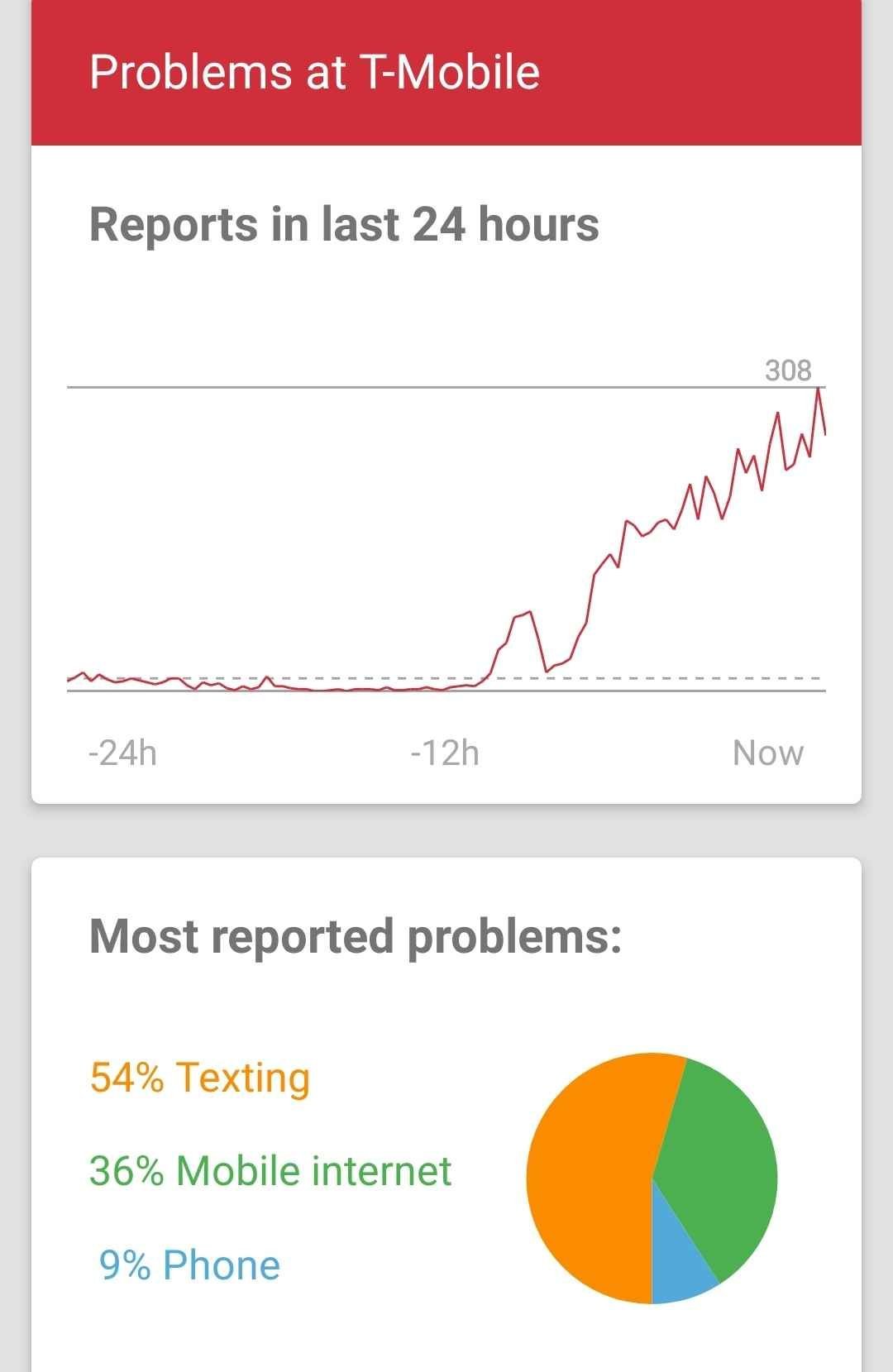 A quick glimpse at the comments section of the outage-reporting website, Down Detector, conveys there are many others affected by the same issue. Have a look at a few complains down below.
Down detector also conveys that T-Mobile services are indeed going through a glitch in some regions as can be seen in the image below:
There is no official statement from T-Mobile officials regarding the ongoing outage & issues.
Rest assured, we're keeping a close eye on all related developments, and will update the story with relevant info as and when we come across any. So in case, you're encountering the issues discussed here, stay tuned for updates.
Outage Start Time : PST 3 pm
---
Update – 1
T-Mobile users are still facing an issue with MMS messages from the last 12 hours. Have a look at a few tweets down below. Also, there is no update on this on T-Mobile Help official Twitter handle.
@TMobileHelp any update on mms issues? I am having trouble sending and receiving texts.

— Scott Hayatian (@Jedi_Scott) December 26, 2019
@TMobile @TmoNews I absolutely experienced this. The timing was horrible. Family are trying to share holiday images and I'm unable to receive the goodness. It was embarrassing, especially since I was touting my T-Mobile successes… but not on this day. 🤨😥 https://t.co/MboN37ELNB

— Bill Taroli (@btaroli) December 26, 2019
I tried TMobile and their service was so bad we couldn't even send text messages. When I cancelled, they charged me for a full month. I've lost all respect and never tell anyone to switch over with these guys. Customer service didn't give a crap about our issue. #tmobilesucks

— Carlos (@CarlosA03287907) December 26, 2019
---
Update 2
We are tried to reach T-Mobile Help regarding the ongoing issue & received a positive response. T-Mobile engineers are currently investigating the issue and is looking to resolve it as soon as possible. Have a look at the official statement down below.
Hey there, thank you so much for taking time out of your day to reach out! I can definitely understand your concerns; I myself heavily rely on text more than calls, and can completely sympathize any time there are issues encountered with SMS and MMS!

We are sorry for the inconvenience and reassure you our techs are looking into it and trying to restore service ASAP. The best thing I'd recommend is for those encountering this issue to reach out so that we have the opportunity to troubleshoot and get services back on track.