With every new game that comes out, fans start trying to figure out all the different features and settings that they can explore. Of course, with the improvement of technology, gaming has taken a highly personalized approach. The developers nowadays focus heavily on providing the fans with a gaming experience that they'll be able to enjoy. This includes different graphics and audio-visual settings that improve the accessibility of the game. With NExT Studios' Synced coming out recently, fans want to figure out all the different accessibility settings that are present (or absent) in the game. One thing that the majority of fans look forward to in such action games is a FoV slider. So, is there a FoV slider in the game? Can you actually change FoV in Synced? If you have these questions on your mind, consider reading this article until the end to find the answers.
Developed by NExT Studios and published by Level Infinite, Synced is the latest shooter action game. In this title, players are exposed to futuristic battles against Nanos. The game offers PvP and PvE combat, and you can actually fight your way to dominance if you strategize properly. However, all the impressive fight sequences can get a little dizzy for some players, considering the zoomed-in FOV that the game features. This has prompted the players to wonder how to change the in-game FOV. So, without further ado, let's take a closer look at how to change FOV in Synced and how you can get the most out of it.
How to Change the FoV in Synced?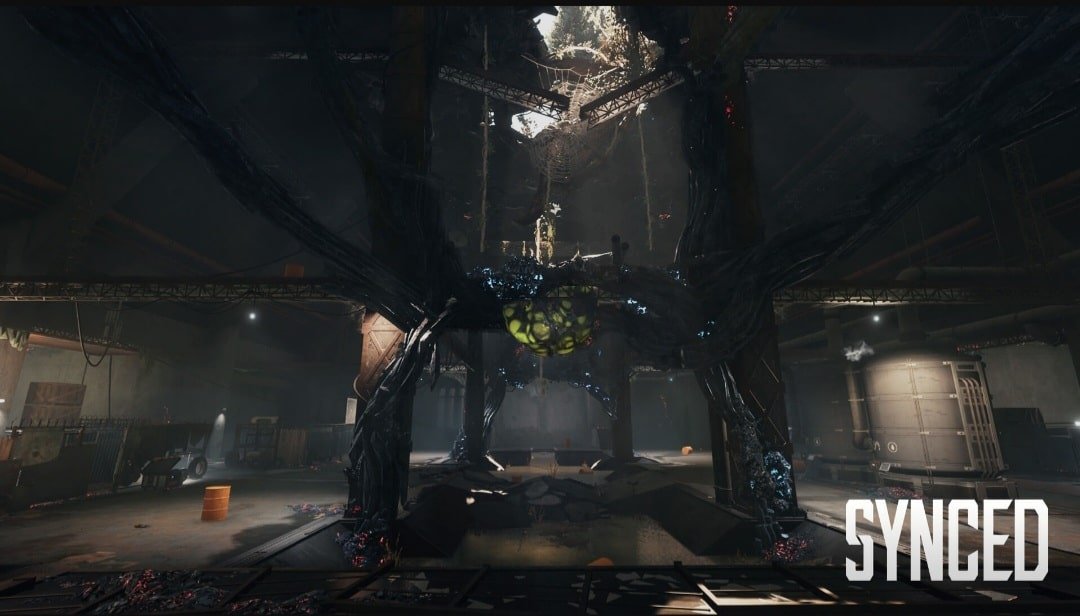 Before we talk about the process of changing the FoV in this particular game, you first have to understand what FoV actually means. FoV is the abbreviation for "Field of View", and it refers to the amount of space that players can see on their screen at any given time. So why is this important? Well, as you might be aware already, action games such as Synced often feature rapid camera movement to capture the intensity of the combat sequences. For players who suffer from motion sickness, it becomes a problem as they start feeling dizzy and nauseated. This makes the FoV slider an important feature in action games. So, what about Synced itself? Can you change the FoV in this game?
Well, unfortunately, you cannot change the FOV in Synced. As per one of the administrators on Steam, the developers won't possibly add a FoV slider to the game because they believe that it can create an unfair advantage for some players and botch the game. This has, as you might expect, garnered a massive backlash from the fans. Of course, it is preposterous to claim that the FoV slider will create an unfair advantage for some players while the lack of it causes some players to feel sick, quite literally. As Steam user Raviction shared, the developers could focus on increasing the default FoV or at least adding a limited FoV slider. Whether the developers will comply with the fan demands or not, however, is a different question altogether. If fan demand keeps increasing, they might consider this possibility, but this is just speculation. So only take this news with a pinch of salt. We will update this article if more details on the same are shared by official sources.
Well, this is all that we have on how to change FoV in Synced. Hopefully, you found this article informative in answering your queries. If you want to read more such gaming-related content, keep visiting DigiStatement!