How's it rolling Gamers, so today I bring you rather interesting news from the gaming and anime hub of the planet, yeah it's Japan. There is news coming out from the island country that a youth has been arrested by the local authorities after the 23 Y/O male Sword and Shield hacker was charged for selling Modded Pokemon to people.
For those who don't know Japan is very strict regarding its gaming community. Though it's not a very serious offense outside japan as people hacking the game to gain upper hand over other players is not something new we hear.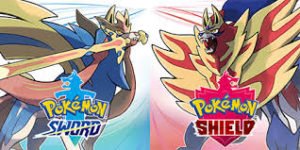 But in Japan, if you are found hacking a game you would be charged for the breach of Japan's Unfair Competition Prevention Act which bans the use and sale of hacked versions of games and could land you behind bars.
The man whose identity has not been disclosed is a resident of Nagoya, Japan, and has been under the radar since April 2020 when he was flagged as an illegal seller of pokemon Sword and Shield by the authorities.
It is believed that he has earned an estimated ¥1.15 million ($11,000) from telling these hacked versions. It is believed that the first sold the sobble to an office worker for ¥1100 ($42).
Last month, The Pokemon Company made it clear that anyone outside Japan found hacking wasn't safe either. They threatened to take strict actions anyone against anyone found hacking the Sword and Shield and stated to even extend the ban to Pokemon Home if felt appropriate to do so.
They said that it becomes unfair for other players and is not healthy for the environment of the community.
A patch with more tightened security is speculated to be released around the 25th anniversary of Pokemon, the company also plans to launch a campaign that will feature music from a series of musical guests that include rising artists and award-winning global superstars.
🙂 GAME ON!!