The devs have finally rolled out the Early Access of Surviving the Abyss. Now, while it has a great premise, a lot of players are wondering if the game has a multiplayer mode. Usually, city-building simulators don't have this feature. But, it is always fun to do missions alongside your friends. Since Surviving the Abyss is still in early access, the devs are adding and removing features in almost every update. So, it is normal to feel confused about some of the game modes. So, if you are looking for more information as well, then you have come to the right place.
Surviving the Abyss is the latest entry to the strategic city-building simulation genre. With humanity on the brink of extinction, people have taken shelter underwater. Your goal is to successfully clone humanity to save the race. But, things are not easy when you are hundreds of feet under the ocean. So, players will need to make sure that they have enough oxygen as well as other resources for survival. Folks will need to keep expanding their base once things start to clutter. But, most people like to do all these things alongside their friends. But, can you do so in Surviving the Abyss?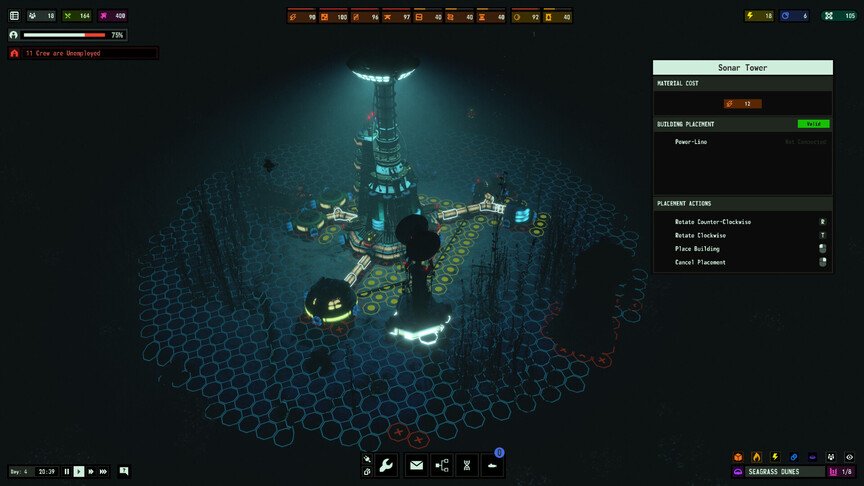 Surviving the Abyss Multiplayer Mode: Is it available?
Unfortunately, Surviving the Abyss does not have a multiplayer mode at the moment. So, players who wish to enjoy the game with their friends will be quite disappointed. But, as we mentioned before, the game is still under development. This means that the devs are experimenting with various things. The early access allows the players to take part in the process and give their feedback. A lot of players have requested the devs to add a multiplayer mode to the game.
But, the devs have not made any statement regarding this matter. So, it is not yet confirmed if they are planning on adding this game mode to Surviving the Abyss. While a multiplayer mode would definitely draw some attention, the devs are more focused on refining the game even further. This means finding out and tackling all sorts of bugs and glitches before the game's final release. So, it is possible that a multiplayer mode might take some time before it rolls out. Well, we will make sure to update our article once more information is available. Till then, stay tuned to Digi Statement, and happy gaming.