Summoners War: Sky Arena is a mobile turn-based tactical massively multiplayer online game built by Com2uS in South Korea. On June 12, 2014, the game was announced and published for iOS and Android platforms at the Electronic Entertainment Expo. The game has a crossover with the Street Fighter series in 2020, with characters Ryu, Chun-Li, Ken Masters, M. Bison, and Dhalsim appearing as monsters. Although this game is very popular among players from all over the world, it is enclosed with many errors. One of them is ' Summoners war error code 3'. If you are facing this error and want to fix it, we have it all covered in this blog!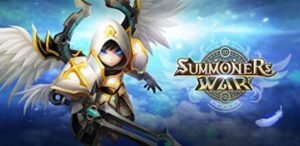 About Summoners War
Players take on the role of a summoner, opening scrolls to gather creatures to fight in turn-based battles. Despite the fact that the main storyline is single-player, Summoners War includes a variety of cooperative and competitive multiplayer modes. In the 2018 update, they also added the new Tarturus Labryinth.
The utilization of runes is a key mechanic in the game. Each monster can hold six runes, which helps increase its natural stats. These can be upgraded with mana (in-game currency), increasing the stats provided by runes. Runes, like monsters, have several grades ranging from one to six stars.
What is Summoners war error code 3?
Error code 3 in the game read, 'can't connect with the network, try it again later'. It could be said that this is a network error, but the exact cause of this error is not clear.
This is a very nerve-wracking error that does not let players continue with their games and frustrates them.
How to fix Summoners war error code 3?
Although there are no patch updates for this specific error, we have a few solutions that might help you.
Method 1: Reboot your Router
Considering network issues, resetting your router might help you fix the error.
Unplug the router.

Wait for a few minutes until the router drains out completely.

Plug it back in wait for it to catch network.

Connect it to your device and try playing the game.
Method 2: Reinstall the Game
Reinstalling the game can also help you fix the network glitch.
Go to the system setting on your device.

Click on 'Apps' and navigate to Summoners War.

And then, click on uninstall.

After that, restart your phone.

Once restarted, go to the Play Store or App Store, download, and install the game.
Though you might lose some in-game settings, you can change them once reinstalled.