Star Wars Jedi Survivor, the much-awaited sequel to Star Wars Jedi Fallen Order (2019), has finally launched for PlayStation 5, Windows, and Xbox Series X/S on April 28, 2023. The game, developed by Respawn Entertainment and published by Electronic Arts, has received good feedback for its action-packed gameplay and compelling plot. However, a number of players have reported that the in-game textures are not loading, causing parts of the game to display incorrectly or to take too long to load. In this article, we will take a look at this issue and see if there is any fix yet.
Star Wars Jedi Survivor represents a significant step forward for Respawn Entertainment, thanks in large part to the game's real-time ray tracing and other next-generation capabilities. These features have enabled the developers to produce a game of higher quality than anything they had previously created. However, despite the game's technical advancements, the PC port of the game is nearly unplayable, as players have reported multiple issues. Modern games frequently experience problems with textures not loading, which can be the result of a variety of things, including out-of-date graphics drivers, corrupted game files, insufficient system resources, or bugs and glitches in the game itself. So, if you're experiencing issues related to textures not loading in Star Wars Jedi Survivor, read on to discover how to get back to playing the game smoothly and without interruption.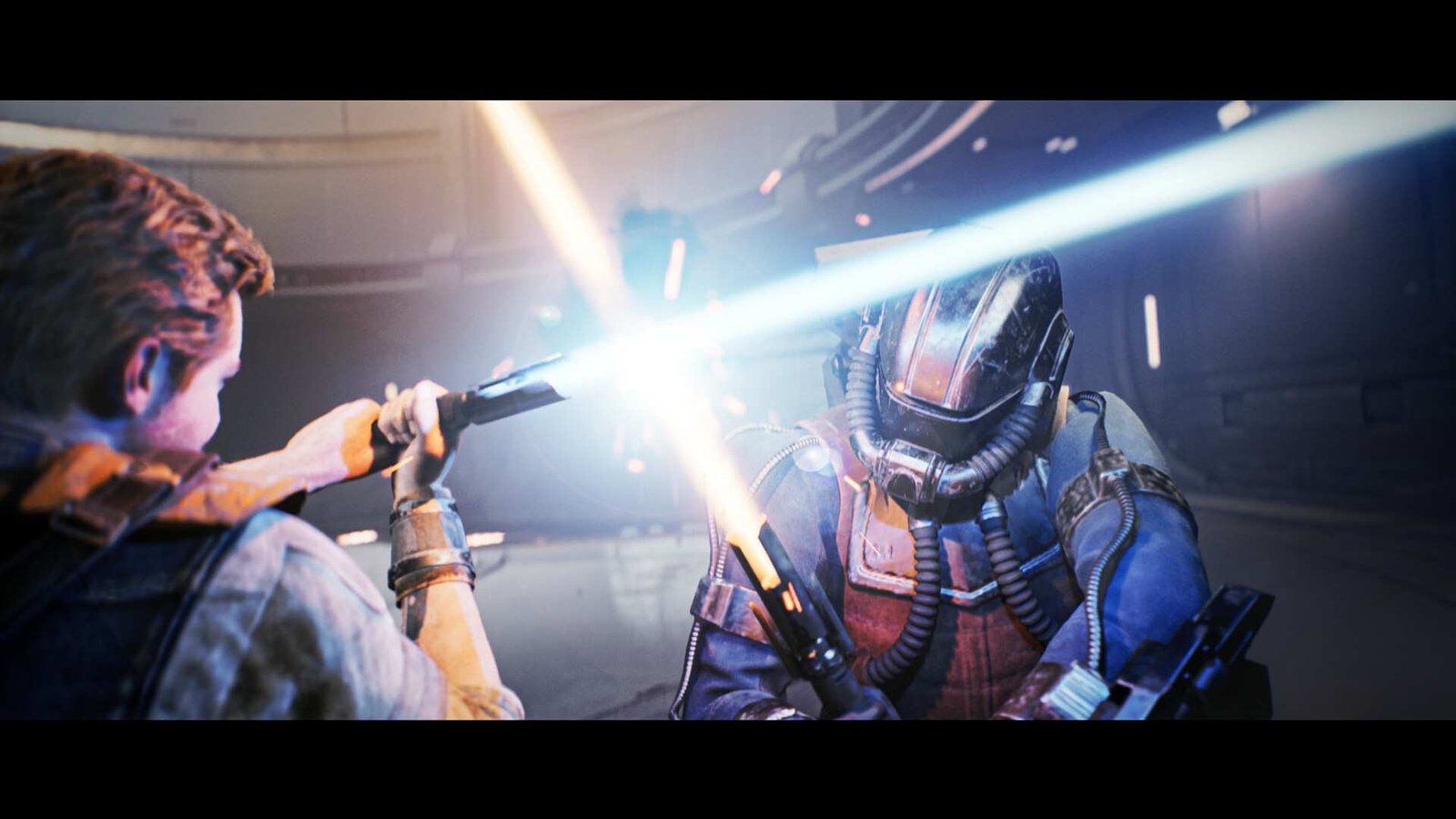 Star Wars Jedi Survivor Textures Not Loading Issue: Is there any fix yet
There is currently no official fix available for the error in question. It is possible that developers will release a patch to address this issue in the future, but for now, players may need to try some potential fixes to resolve the problem. Below, we have outlined several workarounds that may help. Be sure to check them out!
Update GPU Drivers
By updating your GPU drivers, you may see a significant improvement in the texture-loading performance in Star Wars Jedi Survivor, as well as other games. So, be sure to keep your drivers up-to-date to ensure that your gaming experience is smooth and uninterrupted. Here's how you do so.
Visit GPU manufacturer's website: Once you have identified your graphics card, visit the website of the manufacturer (e.g., NVIDIA, AMD) to download the latest driver update.
Download and install the latest drivers: Look for the latest driver update for your specific graphics card model and download it. Once downloaded, run the installer and follow the prompts to install the latest drivers.
Restart your computer: After installing the latest drivers, restart your computer to ensure that the changes take effect.
Lower Graphics Settings
Adjusting graphics settings is another potential solution that you can try if you are experiencing texture-loading issues in Star Wars Jedi Survivor. Here's how to adjust graphics settings:
Open the game's settings: Launch the game and go to the options or settings menu.
Lower graphics settings: Look for graphics settings such as texture quality, shadows, lighting, and anti-aliasing. Lowering these settings can reduce the load on your GPU and CPU, which may help textures load faster and smoother.
Test the changes: After lowering the graphics settings, head into the campaign to see if the texture loading issue has been resolved. If the issue persists, try lowering additional graphics settings or resetting the graphics settings to default.
Keep in mind that lowering graphics settings can reduce the visual quality of the game, so try to find a balance between visual quality and performance. You may need to experiment with different settings to find what works best for your system.
Adjust Display Settings
Sometimes, the monitor settings may not be optimized for gaming, which can result in Star Wars Jedi Survivor texture not loading issues. Try adjusting their monitor's refresh rate or turning off HDR. By checking and adjusting the display settings to ensure they are properly configured for gaming, players may be able to resolve the issue.
Verify Files
The texture not loading issue can be a result of corrupted game files as well. So, make sure to perform a file verification check via the storefront where you purchased the game from. Here, we have mentioned the steps to perform the verification check via Steam, but you can do this via Epic Games, and Microsoft Store as well.
Open Steam: If you purchased the game on Steam, open the Steam client.
Go to Library: Click on the "Library" tab in the top menu to access your game library.
Locate Star Wars Jedi Survivor: Scroll down the list of games to find Star Wars Jedi Survivor and right-click on it.
Click on Properties: In the context menu, click on "Properties" to open the game's properties window.
Select Local Files: Click on the "Local Files" tab in the properties window.
Verify Integrity of Game Files: Click on the "Verify Integrity of Game Files" button. This will check for any missing or corrupted files and replace them if necessary.
Wait for the process to complete. The process may take some time, depending on the size of the game files and your internet speed. After this, launch the game, and check if the issue persists.
Reinstalling
Reinstalling the game is the last resort for fixing the texture-loading issues in Star Wars Jedi Survivor. To do this, you will first need to uninstall the game using your operating system's built-in uninstall feature. After uninstalling the game, you should manually delete any remaining game files to ensure a clean reinstall. Finally, download and reinstall the game from the original source.
It should be noted that the workarounds mentioned above are not guaranteed to fix the textures not loading issue in Star Wars Jedi Survivor. While some players have reported success using these methods, others may not see any improvement or may even encounter new problems. It may be best to wait for an official fix from the game developers, but in the meantime, players can continue to try different settings and workarounds to see if they can improve their gaming experience. Anyway, for the latest gaming trends and updates, be sure to follow DigiStatement.