Sensitivity plays a major role in games, especially when one is playing a multiplayer game. Splitgate is also one of those multiplayer games. Read the full article as we will be touching on the best controller sensitivity settings for Splitgate on Xbox, PS4, or PC.
Splitgate is a new free-to-play multiplayer FPS game whose beta version has been released on Linux, Microsoft Windows, Xbox One, Xbox Series X/S, PlayStation 4, and PlayStation 5. However, fans still await the full release of this game. As we have already discussed earlier, the expected release date for the full release, we would not go into detail about it. Coming back to the topic, let's discuss the best controller sensitivity settings for Splitgate on Xbox, PS4, or PC.
Splitgate: Best Controller Sensitivity Settings
To be honest, the settings for sensitivity depend on the player to the player but still, we are here to give you an idea about what should be the controller sensitivity settings for playing Splitgate on PS4, Xbox, or PC. Copy the following settings.
Controller Settings for Sensitivity:
Invert Look: Off
Vibration: Off
Horizontal Sensitivity: 7
Vertical Sensitivity: 7
Acceleration Sensitivity: 5
Zoom Sensitivity Multiplier: 0.8
Inner Deadzone: 0.12
Outer Deadzone: 0.1
If you are looking forward, to change the controller button roles, it is recommended not to do so. This is so because the default settings for the controller buttons are best. For reference, you can take a look at the snippet below: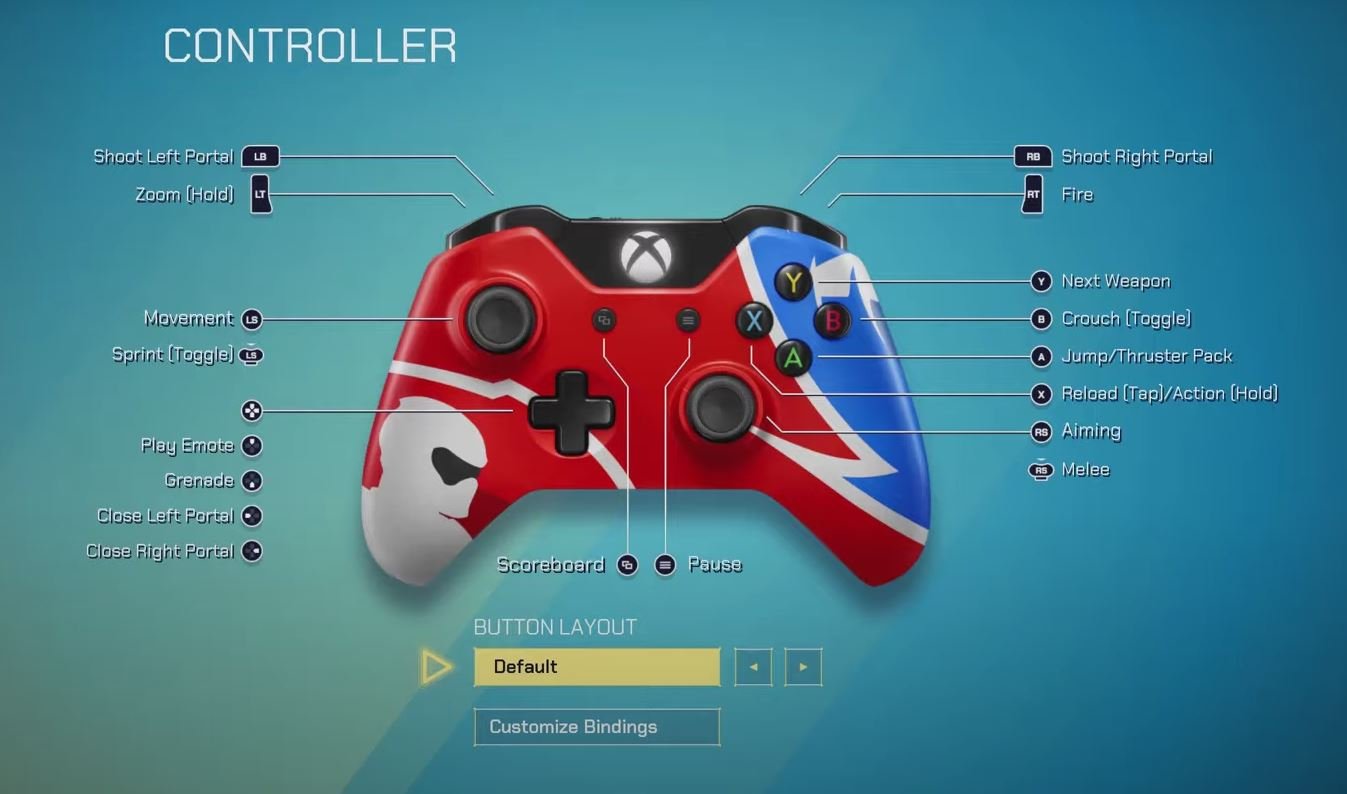 So, this was all about the sensitivity controls that we recommend while playing Splitgate through controller on PS4, Xbox, or PC. If you liked these sensitivity settings, make sure to share this article with your friends to help them improve their gameplay. You can also change these settings according to your comfort. Some players like to play on low sensitivity. So, what they can do is, shift the vertical and horizontal sensitivity to 5 or 5.5.
Read More about Splitgate:
Enjoy Gaming!!