It is important to save your in-game progress when you know danger is lurking around every corner. This statement holds true for Sons of the Forest players as well. You never know when you might be attacked by a cannibal or maybe you run out of resources while exploring the large island. But, if you saved your in-game progress beforehand, then you can restart from that checkpoint at any time. Therefore, it is crucial for players to know how to save their in-game progress in Sons of the Forest. So, if you are also looking for this information, then you've come to the right place.
Sons of the Forest is the latest project by Endnight Games. Their previous game, The Forest, was also a massive hit. Both the games have a similar atmosphere where you need to survive on an unforgiving island. Things might have been a little easy if you didn't have to fight against hungry cannibals that roam the island, but that's not the case. Your goal is to collect resources, find out the truth, and then get out of that place. But while you are there, you will need to constantly save your in-game progress. This is because you will come across several unexpected circumstances in the game and a manual save can be very useful in such situations.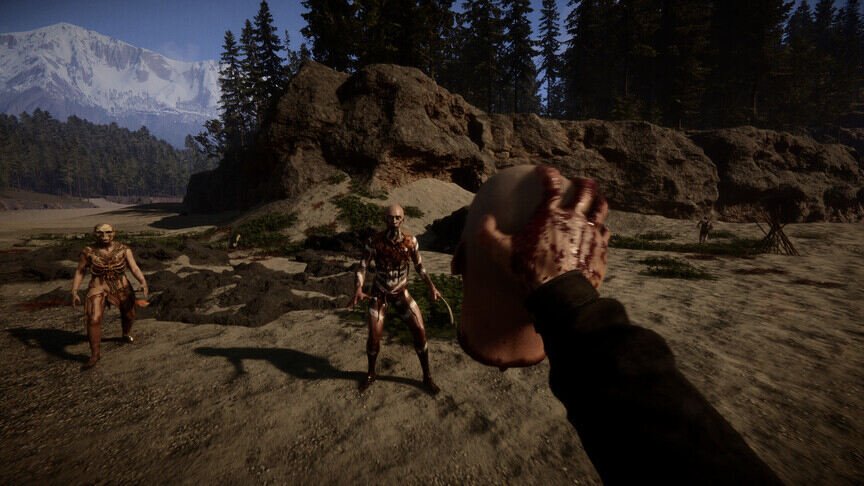 Sons of the Forest: How to save in-game progress?
Since Sons of the Forest does not currently have the Auto Save feature, players will need to manually save their in-game progress. While this is a hassle, it allows you to control the flow of your gameplay. But, how do you do this? To save your in-game progress, you will first need to build a shelter. This can be a simple tent or a hut. At the beginning of the game, you can easily use 1x Tarp and 1x Stick to create a tent and sleep in it.
Once you have a shelter ready, all you need to do is go towards its entrance. Once you do so, you will get two options- Save the game or Go to sleep. You can press and hold the E button on your keyboard to save your in-game progress in Sons of the Forest and press and hold the Z button to sleep. Note that you only get 10 Save Slots in the game. But, you can overwrite your previous data. So, we recommend players use the manual save feature each time they start or end their exploration. Well, this brings us to the end of the article. Stay tuned to Digi Statement for more such gaming guides.