Sons of the Forest is a gripping survival horror game that has captured the attention of players around the world. In this game, players must navigate a dangerous wilderness filled with menacing creatures and try to survive. One of the game's new features is a non-playable companion, Kelvin. However, there has been a lot of speculation among players about whether Kelvin can be killed by falling trees. In this article, we will explore this intriguing question in depth, exploring whether players can cut trees without having to worry about Kelvin being killed from it. Whether you are a seasoned Sons of the Forest player or a curious newcomer, join us as we delve into more details on this.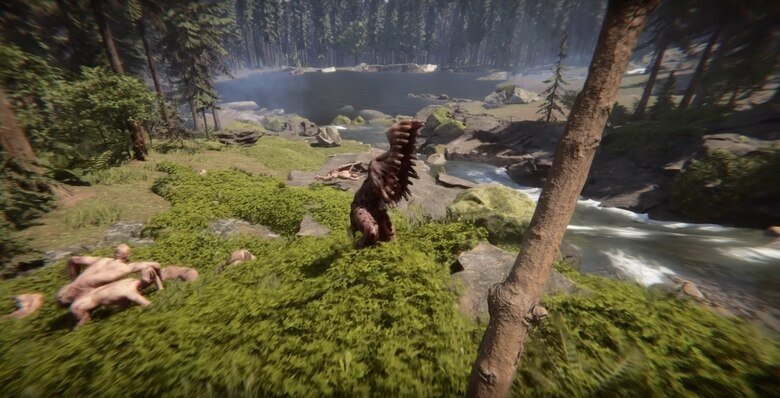 Who is Kelvin in Sons of the Forest?
In Sons of The Forest, Kelvin is an NPC companion. Likewise, Kelvin is an elite soldier. When it comes to the backstory of this NPC and his connection to players, Kelvin accompanies the player's mission to locate a missing billionaire. Unfortunately, both the player and Kelvin survive a helicopter crash that causes Kelvin to suffer from severe damage. This crash leaves Kelvin both deaf and mute. As a result, the player has to communicate with Kelvin by writing on a notepad.
The first time a player can encounter him is next to the helicopter crash site. Players can command Kelvin in many different helpful ways. The vest that Kelvin wears is equipped with a GPS tracker that shows a blue K on the GPS display. A player can also change Kelvin's outfit. Kelvin can also highlight enemies from a distance, and alert the player by pointing toward an enemy's location. Overall, Kelvin is a very useful and interesting new character in the game.
Sons of the Forest: Can Kelvin be killed by Falling Trees?
The short answer is No. Kelvin cannot be killed by falling trees in the game. Likewise, players can cut down trees without worrying about Kelvin being killed by them. Although a falling tree may not kill Kelvin, it is important to note that Kelvin can sustain damage from other elements in the game, so make sure you take care of him.
This was an article regarding whether or not you can kill Kelvin in Sons of the Forest with a falling tree. You can also check out other articles on the game by following Digistatement.