Sky: Children of the light is a social indie adventure game that has been developed by Thatgamecompany. The game is available on both Android and iOS. Sky: Children of the light game was released on July 18, 2019.
Yesterday, developers have shared the details regarding its new season. The new season is called Season of Rhythm. You can the official patch notes for the new season from here.
Players are very excited & thrilled to play the new season but currently, they are facing issues with in-app purchases. The good news is that developers have addressed this issue & have released a statement on Twitter regarding it. The official statement from Twitter can be read as follows:
We are aware of the following issues regarding In-App Purchases:
The Gratitude Fur Cape Pack and Gift Adventure Pass items are not appearing in the Shop.
Purchases made during the App Store outage are still processing, and once resolved you should be able to log in.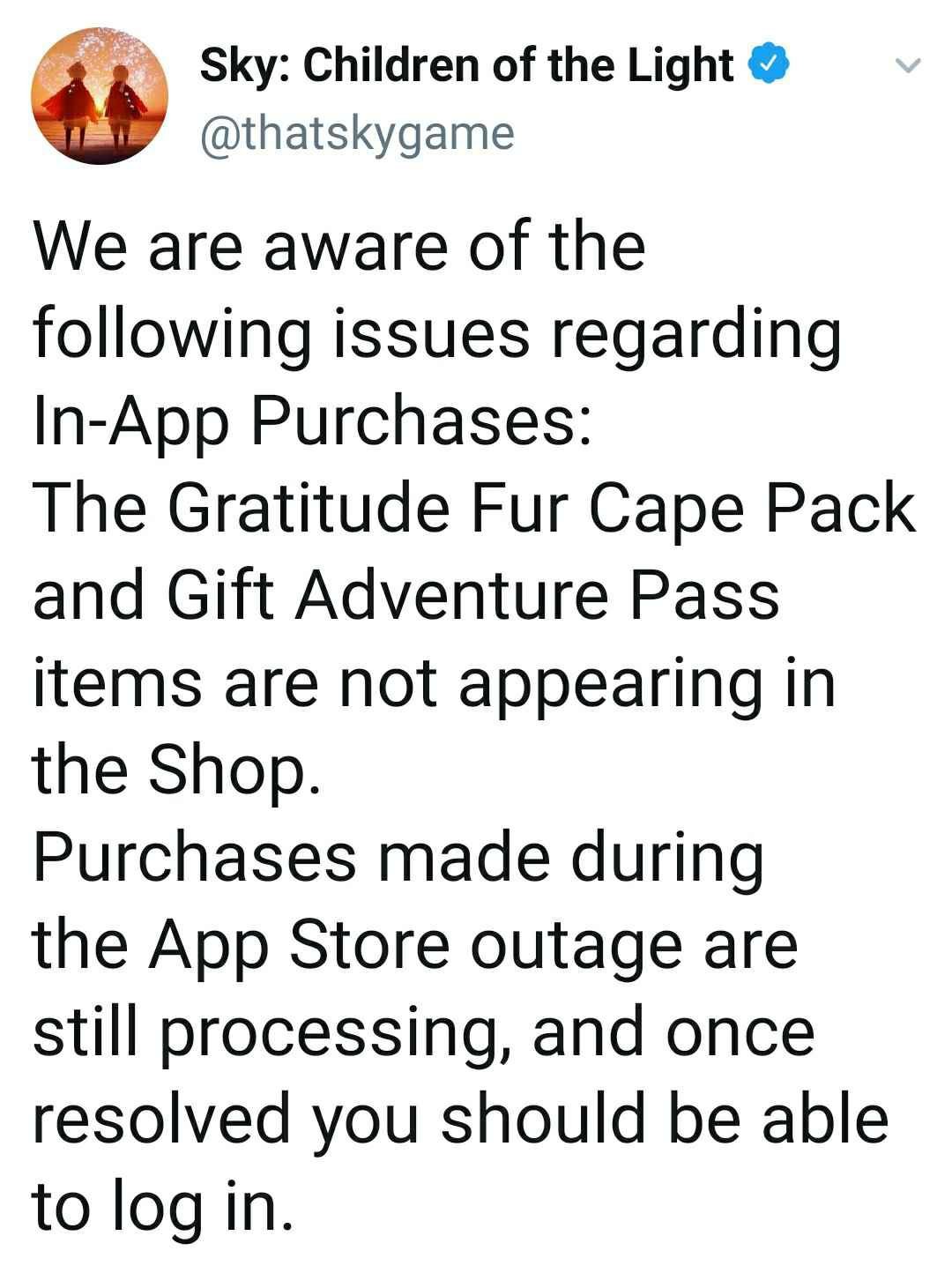 We certainly hope that developers will resolve these issues at the earliest. Rest assured, we are keeping a close tab on all the developments & update you with more information whenever it arrives.