The Steam Summer Sale is here, and Sea of Thieves is retailing at 50% off. The 2018 action-adventure title by Rare has been receiving constant updates from the devs and was recently announced to get a The Legend of Monkey Island collab in July 2023. Specifically, the game will receive three Tall Tales on July 20th, with more to come. Suffice it to say, Rare has turned Sea of Thieves into one of the main first-party titles from Microsoft. The game is currently live with Season 9, which started on March 16th, 2023, with the Monkey Island update rumored to be the start of Season 10. Season 9 also saw the expansion of Captaincy in the game with the introduction of new voyages and sovereign expansions. But do you know how to become a captain in Sea of Thieves? If not, this is just the guide for you.
Sea of Thieves has been quite successful in capturing the pirate-sim genre. To be entirely honest, there hasn't been a game like it in a long while. Ubisoft's Skull and Bones is stuck in a developmental hell, and Assassin's Creed: Black Flag is an older game. Black Flag is supposed to be getting a remake, at least according to a rumor. But even if it's true, it's still at least four or five years away. It's safe to say that Sea of Thieves doesn't have any kind of competition in the pirate sim genre as of now. Anyway, coming back to the topic of becoming a captain, here's how you can do it: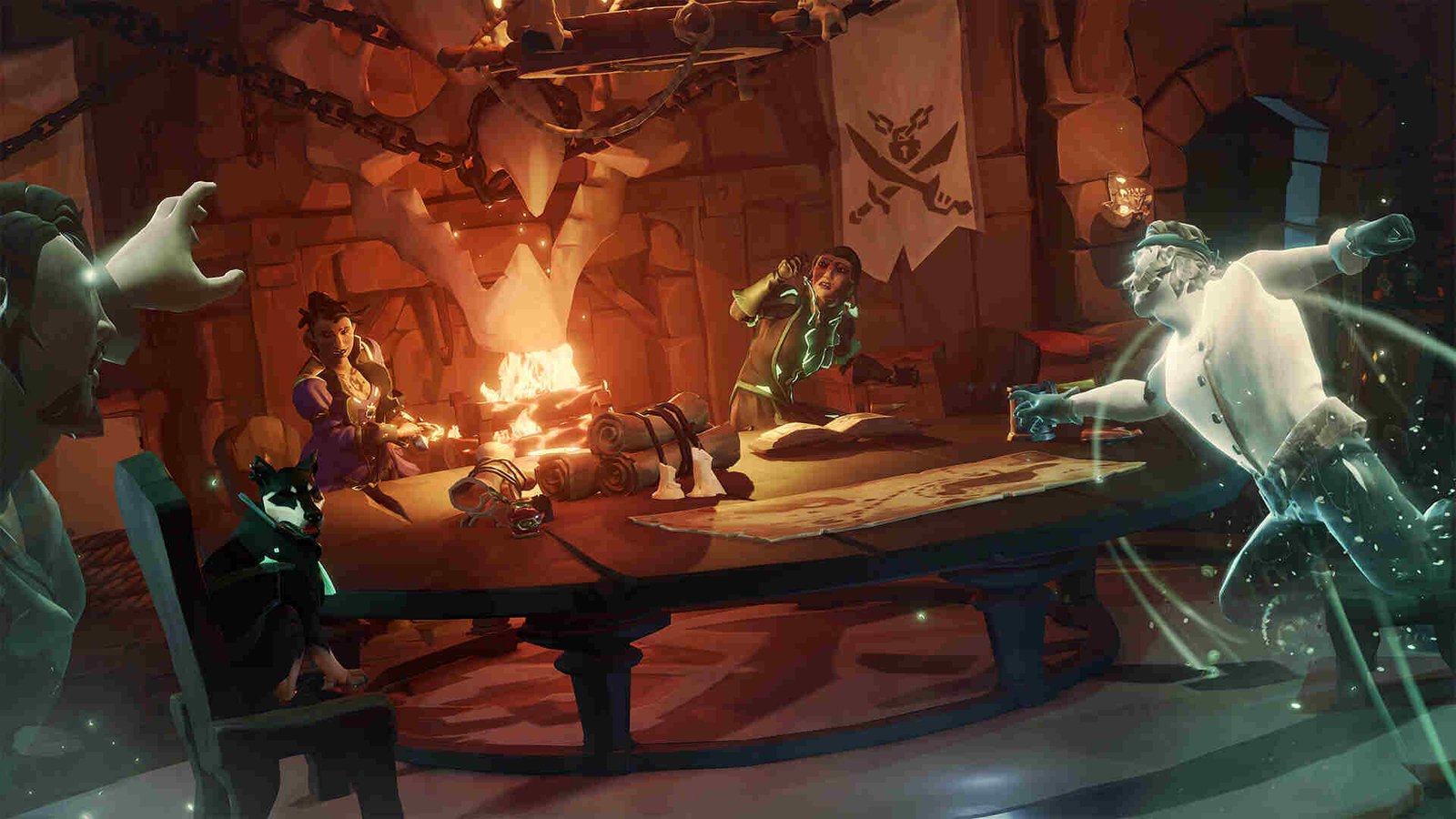 Sea of Thieves: How to Become Captain
To become a Captain in Sea of Thieves, players will first need to select the My Ships option. After selecting the My Ships option, you will be presented with three types of ships to choose from:
Galleon 
The Galleon is the largest ship type in the game. Because of its larger size, it's best suited for a group consisting of four players. Manning this ship alone is an impossible task, and you will lose even to the smaller ships if you are not a skilled player. You can buy this for 500,000 gold.
Brigantine
The Brigantine is the second-largest ship. Smaller than the Galleon but bigger than the Sloop, you should go with this ship if you are playing with two to three friends or teammates. The Brigantine goes for about 375,000 gold.
Sloop
This is the perfect vessel for lone players. The smallest and fastest of the three, you can man this ship either alone or with a friend. Players can buy this ship for 250,000 gold.
Once you have brought the ship of your choice, it's time to name it. After that, set sail for the treacherous seas in your ship as its Captain. Becoming a Captain in Sea of Thieves will give you a lot of perks. For starters, you will gain access to the Shipwright Shops, Captain's Voyages, Sovereigns, and more. Players will be able to purchase only one ship of each type. To further expand your fleet with more ships, you will need to reach the "Legendary" status using your older or first-purchased ship.
In conclusion, Captaincy is great and allows players to learn more about the game and its mechanics. Plus, it's fun to command a ship and engage in combat against enemy ships. For more guides like this, you can always check out DigiStatement.