While OEMs these days try to give users a lot of features, it seems like this never satisfies them. Well, who doesn't want to enjoy the fullest of the capabilities and stuff that aren't possible with the stock firmware? No matter how great the stock OS is, there's always this craze for custom developments for smartphones. It is only legit because Custom development for smartphones provides way more possibilities than the stock ones. Today, there are a bunch of Custom ROMs available for pretty much every single device out there. Well, thanks to the insane developer community support behind this.
You might have heard of TWRP at least once. In case you don't know, TWRP is a custom recovery that offers a lot of features to users. It helps in restoring the system images, backing up data, performing a full reset, wiping cache and other partitions, and a lot more. However, the main highlight is it allows users to flash a Custom ROM or any other system image. In order to run a custom ROM, you need a custom recovery to flash it on your device. TWRP is perhaps the most popular of all the custom recoveries available.
Galaxy Note 9 gets official TWRP support:
These days porting TWRP to devices that come with Android 10 out of the box has become quite tedious. This is because of the dynamically resizable partitions that were introduced with Android 10. However, devices that came initially with earlier versions of Android and got updates to Android 10 later are not affected by this. Keeping that in mind, a developer has now finally ported the official TWRP for the Exynos powered variant Samsung Galaxy Note 9.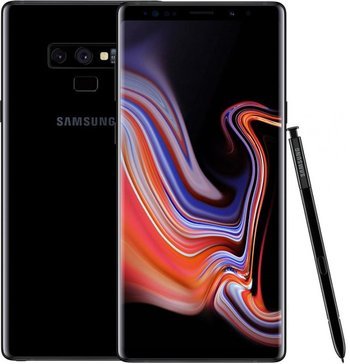 The Galaxy Note 9 is a two-year-old Samsung flagship. It is still one of the best devices in the market. Talking specifically about the Exynos variant, it comes with the 2-year-old flagship Exynos 9810 chipset. What's good about this new TWRP port is that it supports One UI 2 and Android 10 without any issues. It also does support Android Pie firmware. However, the Snapdragon 845 powered variant is still not supported. It's because unlocking the bootloader becomes kind of tricky when it comes to the Snapdragon-powered variant.
Well, not just the Note 9 but it's sibling duo, the Galaxy S9 and the S9+ have now got the official TWRP support. All three of these 2018 flagships have similar specs that made it possible for the later duo to get the official TWRP support as well. The S9 and the S9+ got the official support way back in 2018 itself but the developer then closed the forums and stopped maintaining it officially. This led to the end of official support for the S9 and the S9+ due to some unknown reasons. The same developer that ported the official TWRP for the Note 9 has done it for the S9 duo as well.
Download official TWRP for Galaxy Note 9:
Well, you can now start flashing Custom ROMs and other MODs using the latest official TWRP build for your Galaxy Note 9. You can either download the tar file and flash it using ODIN through your PC or download the image file and flash it directly from your phone from any custom recovery like environment. You can download the official TWRP files from the link given below.
Download OFFICIAL TWRP (Exynos)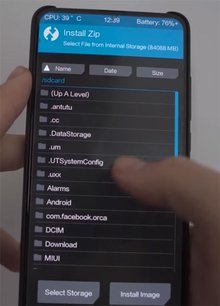 Before flashing the TWRP file, make sure to take care of these few things given below to ensure you don't come across any troublesome situation.
Make sure your bootloader is unlocked.
Make sure your device is charged to at least 60% before proceeding with the flashing process.
Backup your data is you wish to retain something that is important. While flashing the recovery won't wipe your data partition, it's always better to remain on the safer side.
Now that you have taken care of the above checklist, you can go ahead and flash the latest official TWRP build on your Galaxy Note 9.
Stay tuned for further updates on official TWRP builds and more such related content. Also, share this article with all those people who have been waiting for the official TWRP build.