Psyonix created and released Rocket League, a vehicular soccer video game. The game was first released in July 2015 for Microsoft Windows and PlayStation 4, with Xbox One and Nintendo Switch ports following later. Season 3 is the seventeenth competitive season in Rocket League and the third competitive season after the Free to Play update. The season officially commenced on April 7, 2021. Are you wondering how to boost your FPS and increase performance? Don't worry, we have a guide for you in this blog that will help you to do that.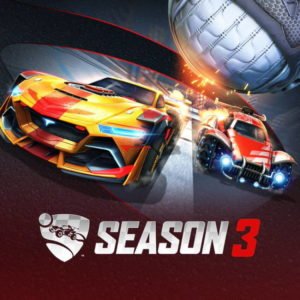 Rocket League Season 3
Each of the two teams in Rocket League has up to eight players who use rocket-powered vehicles to smash a ball into their opponent's goal and score points over the course of a match. The game features single-player and multiplayer modes that can be played locally or online, as well as cross-platform play across all platforms.
This game resembles indoor soccer with elements reminiscent of a demolition derby. Here, the players control a rocket-powered car and use it to hit a ball that is much larger than the cars into the other team's goal area to score goals.
Why to boost FPS and increase performance in Rocket League 3?
Setting the Max FPS to match your monitor refresh rate is a good thing. This prevents your computer from working overtime to generate video frames that aren't shown on your monitor. If your machine isn't working harder than it needs to, you'll notice smoother gameplay.
How to boost FPS and increase performance in Rocket League 3?
Rocket League system requirements (minimum)
CPU: Info

CPU SPEED: 2.4 GHz Dual-core

RAM: 2 GB

OS: Windows 7 or Newer

VIDEO CARD: NVIDIA GTX 260 or ATI 4850

FREE DISK SPACE: 5 GB
Here are 2 methods to boost your FPS and performance in the game.
Method 1 Edit your .ini files for low-end computers
1)Go to My Documents -> My Games -> Rocket League -> TAGame -> Config.
C:\Users\YOUR NAME\Documents\My Games\Rocket League\TAGame\Config
2) Open TASystemsettings.ini with notepad (notepad++ preferably) 
3) Delete everything in it.
4) Then, paste this: https://pastebin.com/gWTwZ8em
5) Copy everything and paste it into your TASystemsettings.ini
6) Tap on Save
7) Turn off your computer.
8) Start Rocket League.
Method 2 Launch Options
Open Steam client.

Open the library and choose Ark.

Right-click and open Properties.

In the General tab, select Set Launch Options.

In the command line type the following lines with spacing:
Now write the following:
-malloc=system -USEALLAVAILABLECORES -nomansky +mat_antialias 0
With these two methods, you would be able to boost the FPS and increase performance in the game. If you are facing any error while doing so, we would recommend you to contact the Rocket league team for support. To contact them, simply click here.