Any game that releases an update comes with a small flaw. The outdated versions cannot create matching with the other players. The necessary solutions and different causes are listed below to solve the error code 71.
Another cause of this error can be server or network issues. Occasionally, it is also noticed that players mistakenly do not give permission to the game. This enables the firewall to block the game. You have to follow the steps mentioned below to add the game as an exception.
Search Update and Security from the Windows search option.
Under Virus and threat protection, you will get exceptions
Add the game here to allow this software in windows security scan.
You also have to add the game to your antivirus whitelist.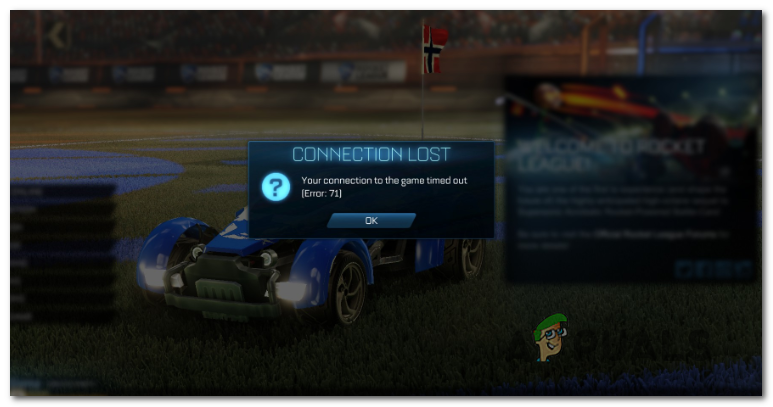 In case this does not solve the error, then you might have network issues. You can try to reset your router. In most cases, only restarting your router also solves the issue. Just switch off the power and wait for a few minutes. Then, switch it back on. This will refresh the network ping. If the above process does not solve your issue, then you have to reset the router. In most cases, the reset switch is present on the back of the router. Press that for 10 to 15 seconds to reset the router.
Another solution to this is to update both the device OS and the game. This will ensure that the game has received the necessary version updates. Updating your OS will ensure that you have the driver updates for the game just in case it is necessary.
These simple tricks should solve the error code 71. Just in case none of the solutions are befitting for you, there is a last resort. You can try to forward the ports for Rocket League. Just be careful not to mess up in between the steps. As it can lead to unknown network issues. Hopefully, the error in Rocket League will not bother you in the near future. Here is the Rocket League Support if you need it – Website Link