If you are a player looking for more information regarding Roblox Sonic Speed Simulator Codes, you have come to the right place. Sonic Speed Simulator is a very popular game on the Roblox gaming platform. Likewise, it is a game that is based on characters from the iconic Sonic franchise. The game takes inspiration from the classic Sonic The Hedgehog games. Players have to collect rings as well as use their different abilities for this purpose. Redeem codes in the game are usually for claiming free skins. Thus, many players care about looking for active codes online. This article is therefore regarding Roblox Sonic Speed Simulator Codes (May 2022).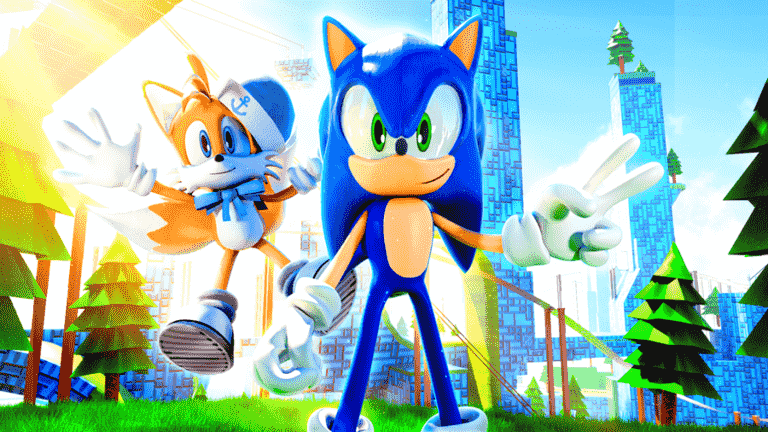 Promo codes or redeem codes are very useful in Roblox games as they allow players to get freebies. Likewise, the redeem codes in this game are mainly for obtaining free character skins. This means players can use these skins to change the looks of their characters in the game. Thus, allowing players to customize as well as have variations in the game.
Going to the main topic of this article, you can find out all the information you need regarding the codes for May 2022 by reading below.
Roblox Sonic Speed Simulator Codes (May 2022) –
Here are the active redeem codes that you can use in the game to claim freebies:
Riders – This redeem code gives you a free Epic Riders Sonic skin that you can equip.
Here are the steps on how to claim a redeem code in the game:
First and foremost, you have to launch the game and go to the game's main menu screen.

Next up, you have to open the game's shop menu by going to the 'Settings'.

Then, you have to select the 'Redeem Code' option in the shop.

Now, you have to type in a redeem code accurately within the text box.

Finally, you have to press the 'Redeem' button to activate the code as well as claim its rewards.
This was an article regarding Roblox Sonic Speed Simulator Codes for May 2022. You can always keep up-to-date with Digistatement for the latest game news as well as guides.