Shoveling loads of snow is a lot of fun. Folks have been doing this by playing Snow Shoveling Simulator in Roblox. While slowly moving through the ranks can be fun, it can take a lot of time to get better equipment. In this case, players can use the codes to get past some of the obstacles. Using these codes is completely alright and will help you obtain some of the stuff in the game a little bit easier. So, if you are also looking for some Snow Shoveling Simulator codes, then you have come to the right place.
Roblox is an online video game platform. It not only serves the players but also helps out game developers. Devs can use the in-built tools and programs to create their own video games. This allows passionate devs to come up with amazing projects. Roblox has a huge active user base that spends tons of hours playing and creating games. Snow Shoveling Simulator is one of those amazing video games on Roblox. It has a basic concept yet the presentation and the gameplay are really good. This is why it has a decent player base. But, the game's player base often looks for codes that will help them out in the game.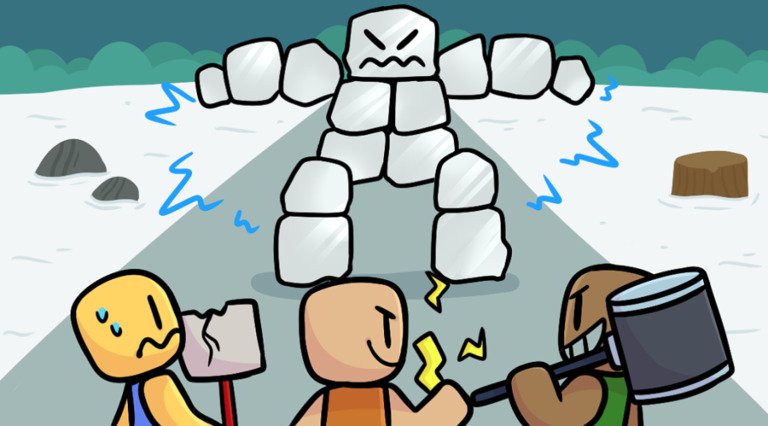 Roblox Snow Shoveling Simulator Codes for January 2023.
Below, we have a list of all the active Snow Shoveling Simulator codes for January 2023. These fresh codes have a variety of uses. While some of them allow you to gain some money, others will allow you to have pets in the game. So without further ado, let us begin.
1) 500k- You can redeem this code for 75 Ice.
2) GimmieIce!- You will get 100 Ice with this code.
3) IceCreature- This code can be redeemed for 150 Ice.
4) DiamondSnow- This code will give you the Diamond Frosty pet.
5) AFlyingAnt- You will get Ant's Parrot pet through this code.
6) 40m- Players can earn $4,000 by using this code.
7) WhatLiesBelow- You can redeem this code for $5,000.
8) yespls- You can obtain $5,000 by using this code in the game.
9) 1Month- Players can use this code if they want to earn $8,000.
10) burrr- Players can redeem this code for 50 Ice.
11) tvdude- Use this code to obtain the Darzeth Backpack.
12) IceySlopes2- Players can use this code if they want $1,000.
13) FreeMoney- This code will earn you $1,000.
14) gearHead- Players can get $1,000 by using this code in the game.
15) 150kLikes- You can easily use this redeem code for $1,500.
16) 15mVisits- Players can redeem this code in order to obtain $1,500.
17) 2018- You can use this code if you are $2,018 short.
18) TheAnt- This code will help you to get $2,500.
19) matrix- Players can use this code to redeem $500.
20) RedTail- You can use the code RedTail in order to earn $500.
21) darMoney- darMoney is a useful code to obtain $700 in the game.
22) IceySlopes- Players can redeem $800 by using this code in Snow Shoveling Simulator.
Note that some of these codes might expire by the time you read this article. But, we will make sure to update the list once this happens or when new codes are available. So, stay tuned to Digi Statement so that you don't miss any of the information. Well, this also brings us to the end of this article. We hope that you found it helpful. Happy Gaming!