Roblox is a game innovation platform and online game platform produced by the Roblox Corporation. It allows users to create games as well as play games created by others. The platform, which was created by David Baszucki and Erik Cassel in 2004 and released in 2006, hosts user-created games of various genres that are annotated in the Lua programming language. This game has become very famous over the years. Many games are included under this platform. In this blog, we will be discussing how to upload and add music to Roblox Games.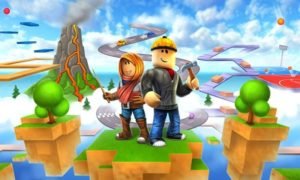 About Roblox
Roblox allows users to buy, sell, and create virtual items that can be used to customize their virtual character, or avatar, on the platform.  Clothes can be purchased by anyone, but they can only be sold by players with a premium membership.
Using its proprietary engine, Roblox Studio, Roblox allows users to create their own games, which can then be played by other users. Users can create downloadable content through one-time purchases (known as "game passes") and microtransactions (known as "developer products" or "products") that can be purchased multiple times.
How To Upload & Add Music To Roblox Games?
Roblox allows game creators to add audio files to their games to make them more unique. Uploading an audio file can help you add a soundtrack, sound effect, or narration to your video.
Here is the process in which you can add audio to your Roblox games:
Sign in to your Roblox account or make a new one if not.

Then click on the 'create' option which is on the left corner besides 'catalogue'.

After that, click on audio under the option of 'Game Passes'.

Click 'Browse', and select your audio file. The file must be an mp3 or OGG file. Audio files must be less than 7 minutes long and smaller than 20 MB in size.

Estimate the price. It'll cost you Robux.
 20 Robux for 0-10 seconds.
 35 Robux for 10-30 seconds.
70 Robux for 30 seconds-2 minutes.
350 Robux for 2-7 minutes.
With the help of the above methods, you can add audio and music to your games in Roblox.