Ring LLC is again expanding the portfolio of video doorbells. This time they will do it with Ring Doorbell 4. It is not radically different in comparison to other models of the company, there is a small but significant change to the Pre-Roll feature. This will make it easier for you to see visitors when they approach your door. Now, let's have a look at the release date, features and other details of the Ring Doorbell 4.
Ring Video Doorbell 4 has been priced at $199. Pre-orders have already started from 7th April and the products will be shipped from April 28th. The company will continue selling the Ring Video Doorbell 3 and Ring Video Doorbell 3 Plus. It is being speculated that their prices might decrease from $179 and $199. Now with Ring Video Doorbell 4, the company has half a dozen video doorbells. This does not include the Ring Peephole.
In terms of design, Ring Video Doorbell 4 has nothing new. It looks just like its predecessors. There is a black section on top that houses the camera and a silver section below that covers the camera. The plate can be removed and replaced with other colors and for better matching the trim of your house. Ring Video Doorbell 4 might be hardwired or run off battery power alone like Ring Video Doorbell 3. If you select the latter, you will be able to remove the battery for recharging it without the need to remove the entire doorbell.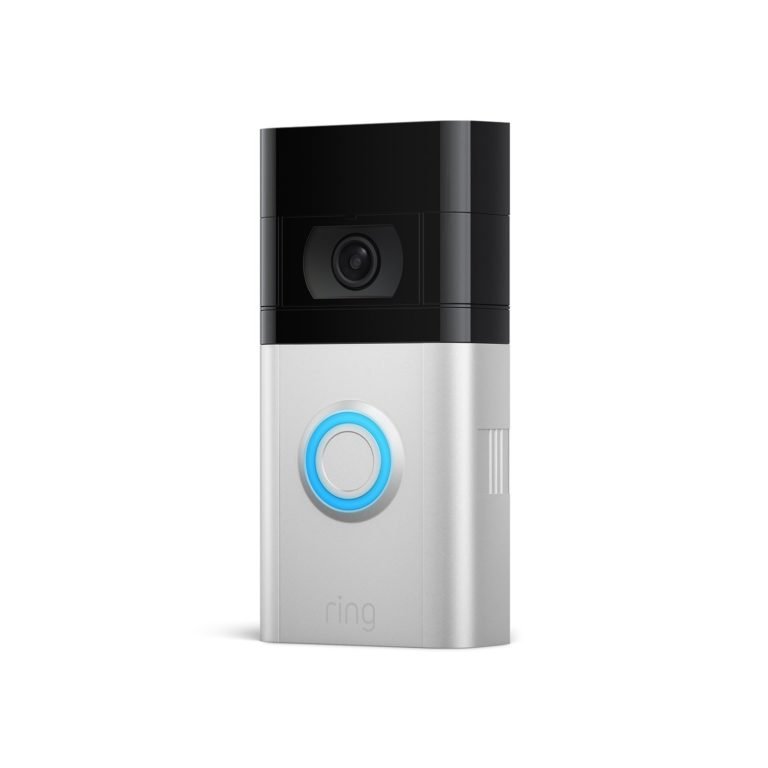 Ring Video Doorbell 4 has Ring's Pre-Roll technology. The camera continuously records a four-second loop. When it detects a motion event, those four seconds are added to the front of the video. The major change here is that it has color Pre-Roll and records at 720p resolution. This is better in comparison to the Pre-Roll of Doorbell 3 Plus which was black and white and recorded at a low resolution. Doorbell 4's camera retains the field of view of many other Ring Video Doorbells – 160 degrees horizontal and 84 degrees vertical.
The other important feature of Ring Video Doorbell 4 includes Quick Replies. It will allow you to respond to visitors with one of six pre-set messages. But it will not have 3D Motion Detection like Ring Video Doorbell Pro 2. This feature uses radar sensors to allow owners to fine-tune their motion detection and to offer an overhead view of where a visitor is walking on your property.