Remnant 2 is here, and like the first game in the series, this one too is a banger to play. Officially released for current-gen consoles and PCs, it saw its launch on July 25, 2023. Fans of the series have been waiting for a long time for its release, and all that waiting seems to have paid off as Remnant 2 is a massive success. Now, like most games, there are certain in-game elements like equipment, items, and such that some players are finding hard to obtain or use in Remnant 2. So, in this guide, we will be focusing on what the Plain Ribbon item is in the game and how to use it.
Remnant 2 is the latest souls-like game that features unique combat. Like Elden Ring, the game also incorporates lots of gameplay mechanics to add more variety. Now, getting to use the Plain Ribbon might seem confusing, but by the end of this guide, you will have all the information you need to understand and use it.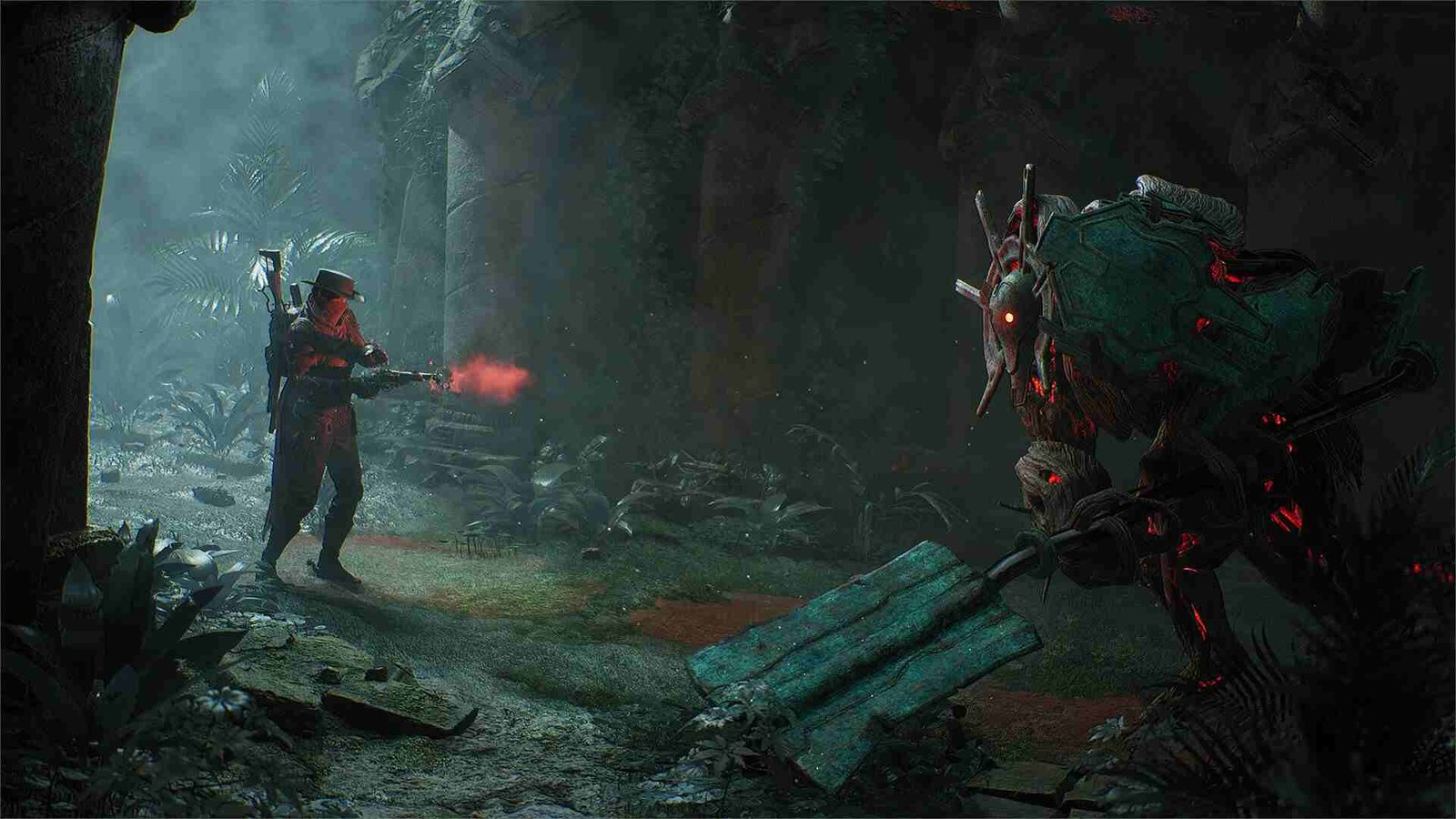 Remnant 2 Plain Ribbon: What is it & How to use
The Plain Ribbon, as the name clearly suggests, is just a regular old ribbon. Nothing more, nothing less. When it comes to finding it, you wouldn't have much trouble, since it happens to be a quest item. Plus, you can find most of them lying around on various parts of the map. Well, on its own, it's rather useless, but like most things, it too has a purpose in the game.
Use the Plain Ribbon
When you have gathered one or more Plain Ribbons, open your map and look out for a statue with two Fae holding hands together. This statue is quite easy to find and recognize, so don't worry about missing it. Once you find it, go near it and interact. Now, select the Plain Ribbon and wrap it around the hands of the statue. Lastly, all you need to do is leave the map you are currently on and then promptly return to the same map. Head back to the Fae statue, and you will find that the Plain Ribbon you wrapped previously has transformed into either of the following items, which you can collect and equip:
Silver Ribbon Amulet– Will increase Skill damage by 25%. Activating a Skill will grant HASTE for 15s.
Golden Ribbon Amulet – Will increase Mod damage by 25%. Activating a Mod will grant HASTE for 15s.
Nimue's Ribbon Amulet
There's one more craftable Ribbon. For that, you need to head to Nimue's Retreat in Losomn and talk to Nimue. Give both the Silver and Golden Ribbon to Nimue, and she will craft Nimue's Ribbon for you. Compared to the previous two, this one has the following effects:
Grants 25 seconds of Haste when activating a Relic.

Increase Relic Healing Effectiveness by 50%.
Do note that crafting the Nimue's Ribbon will consume both Silver and Golden Ribbons. Since there are two versions of Losomn: Light and Dark, you can choose for yourself which one you need to get. When you provide a plain ribbon to the Fae statue in the Dark region, the game will provide you with a Silver Ribbon. On the other hand, doing the same on the Light map will give you the Golden Ribbon. Following are the suggested places to get the Ribbon of your choice –
Silver Ribbon
Great Hall

Shattered Gallery
Golden Ribbon
Council Chambers

Gilded Chambers
Anyway, now you know what the Plain Ribbon in Remnant 2 is, and how to use it. For more guides like this, check out DigiStatement. Also, read: Remnant 2 Gray Health: What is it?