It's now official: there will be a World Cup of Nations on Rainbow Six Siege in 2021! The event was announced last night, Thursday, September 10, by Ubisoft. Since its competitive debut five years ago, Rainbow Six Siege has risen to the rank of influential disciplines globally. Today the game has more than sixty million players around the world and no less than forty professional teams spread over the four major regional championships.
If the World Cup had until then been represented by the Six Invitational, Ubisoft had never announced a World Cup of Nations. It's now done, since the year 2021 will host the first Nations World Cup in the competitive ecosystem of Rainbow Six Siege.
Players from 45 countries and regions around the world will compete in the summer of 2021 to crown the best national team in the world!
We are delighted to announce the arrival of the very first Rainbow Six World Cup, a long-awaited and unrelated new competition in which top national teams from around the world will participate in the summer of 2021. It is not yet It is not uncommon for professional players and the community to show enthusiasm and national pride during the events. A rivalry between countries around the world has set in, and a question arises: which country or region is the best in the Rainbow Six esports program? The year 2021 will finally bring us the answer!
Share the unforgettable.#R6WorldCup

— Rainbow Six Esports (@R6esports) September 10, 2020
Rainbow Six World Cup Invited Teams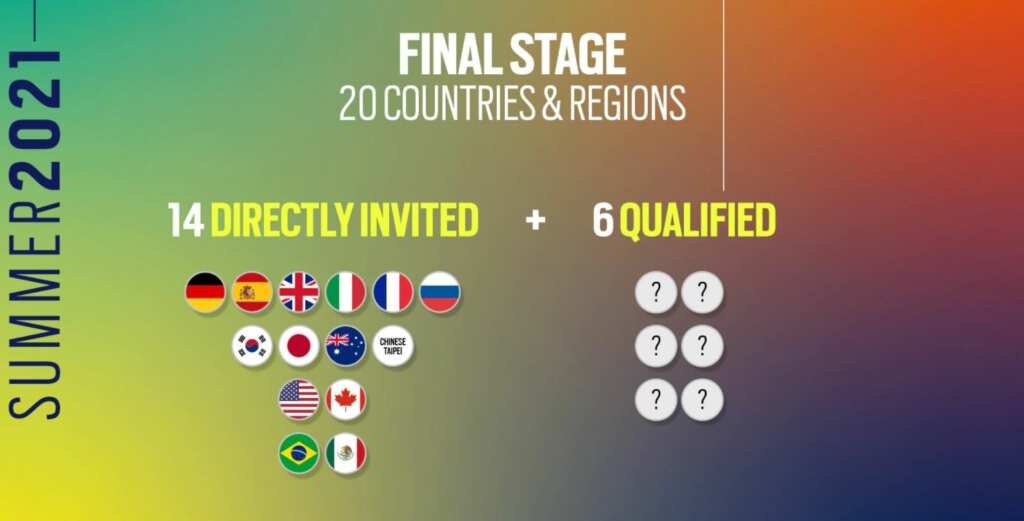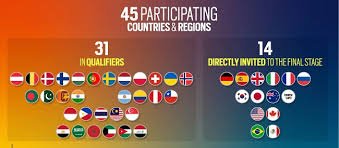 Directly invited to final stage
Australia
Brazil
Canada
Chinese Taipei (Taiwan)
France
Germany
Italy
Japan
Mexico
Russia
South Korea
Spain
United Kingdom
United States
EU qualifier (2 spots in final stage)
Austria
Belgium
Denmark
Finland
Hungary
Netherlands
Norway
Poland
Portugal
Sweden
Switzerland
Ukraine
LATAM qualifier (1 spot in final stage)
Argentina
Chile
Colombia
Peru
APAC North qualifier (1 spot in final stage)
Indonesia
Malaysia
Philippines
Singapore
Thailand
APAC South qualifier (1 spot in final stage)
Bangladesh
India
Pakistan
Sri Lanka
Middle East and Africa qualifier (1 spot in final stage)
Egypt
Iraq
Jordan
Kuwait
Morocco
Saudi Arabia
Step 1
As of September 14, each participating region or country will start to select its National Committee, made up of 3 team leaders. Team leaders will be selected in three different ways:
One of the managers will be selected by the local Ubisoft team in charge of esports programs.
Another will be a representative of the local professional scene and will be elected by the professional players and coaches of the territory.
The last will be a representative chosen by the local Rainbow Six Siege community.
To be able to become a team leader, candidates must:
be at least 18 years old on September 1, 2020
have nationality on January 1, 2020
Step 2
Later this fall, each National Committee will select the 5 players who will make up their team.
In order to be part of the team, players must:
be at least 18 years old on September 1, 2020
have nationality on January 1, 2020
In addition, a national team can only include 2 players from the same professional organization (according to the numbers of professional organizations in November 2020).
This World Cup, in addition to attracting all eyes and perhaps arousing vocations, will also serve to weld the Rainbow Six scene of each country and thus make it stronger from season to season!
Follow Digistatement Twitter to keep yourself updated on the news.