Emma always shows the act of kindness. The raw scan page for chapter 172 of the manga 'The Promised Neverland' just dropped.
So in this post, we are going to talk about 'The Promised Neverland' Chapter 172  release date, raw scans, and spoilers. We will be looking at the spoilers now so if you do not like them you can scroll further down for more information on the release of the upcoming chapter.
Promised Neverland Chapter 172 Raw Scans –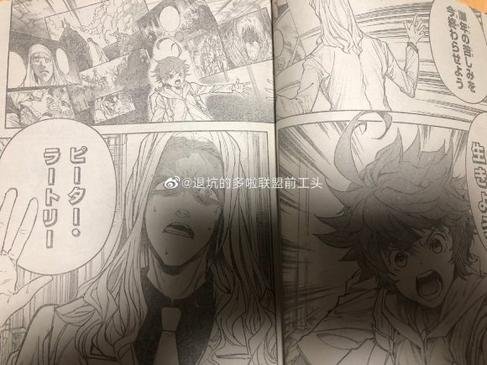 Before looking at the raw scans, let's first discuss chapter 171 of 'The Promised Neverland'. We found out that, Duke Lewis is alive, he shows up to the execution ground where Sonju and Musica were going to be executed. He slices Sonju and drinks his blood, later tells all the civilians about the true nature of it. He explained how the royal family hide the truth from the civilians and used the evil blood for themselves only. Also, Peter finds himself utterly defeat at the end of the chapter.
Now let's look at the new cover and raw scan page. In 1st cover page, we see Isabelle supporting Emma, Norman and Ray are also present, they are the heroes of this last battle. 2nd cover page is showing all three playing a game of chess just like old times. Lastly raw scan page, well Emma being typical Emma, asks Peter to put an end to this thousand-year long-suffering and let's just live. Emma is seriously a generic hero at this point.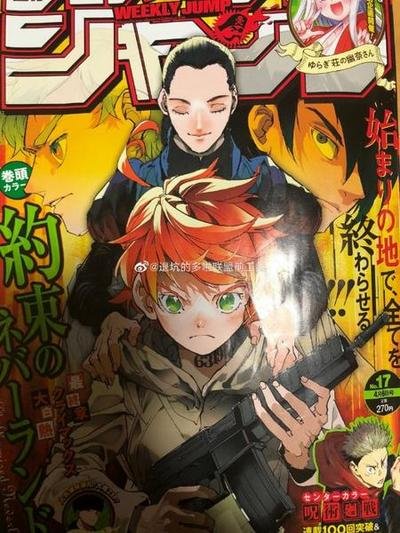 The promise made by Emma with the Demon lord may get revealed soon. The story is getting more and more interesting to read. Many mysteries, yet to unpack in upcoming chapters, keep reading.
Promised Neverland Chapter 172 Release Date –
The usual release schedule for the Manga releases a new chapter on a span of 7 days. The latest chapter released on the 15th of March 2020. So chapter 172 is scheduled to release on the 22nd of March 2020.
So make sure you regularly visit our site for updates and schedule changes as we will be bringing you updates in case anything changes and every time a new chapter arrives.
Also, we, here at DigiStatement, do not support any kind of illegal sources. We recommend our users to read the new chapter on from official sources.
WHERE TO READ Promised Neverland Chapter 172 –
You can read the latest chapter of The Promised Neverland online as soon as they are released on VIZ media and Shueisha's manga plus official websites Apps and platforms. Note that the raw scans for new chapters are usually released 2-3 days in advance. So make sure you read your manga from the official websites as this will help the manga creators.