In this article, we will take a look at leaks surfacing online that seem to suggest that Project Omen could be revealed at this year's Xbox Game Showcase. We already knew the game was in development but had no idea that it could be near enough to completion to be revealed this soon. Let's take a look at the leaks now, shall we?
First, let's take a look at the person who's leaking this information. It's well-known Xbox insider Klobrille via his Discord server. While he has a fairly clean track record when it comes to leaks, it must be said that he got it all wrong last year, one of the worst years in his reporting ever, I would argue. The first tweet in question is of him talking of 5 new AAA games that are set to be announced at this year's Xbox Showcase. While he does not name any of them, the information we already have regarding the development of other games would suggest that two of these are most definitely Forza Horizon 5 and Wolfenstein 3. That only leaves three games to speculate about, but one more slot may as well be ticked off since Project Typhoon is also highly likely to be revealed at this year's Xbox Game Showcase. This does reduce the odds of Project Omen being revealed at this event, but there's something else we have not talked about yet.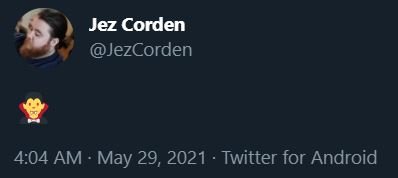 When you put together this tweet from Windows Central journalist Jez Corden with Klobrille's leaks above, it seems far more likely that Project Omen will be revealed soon. It may not be at the Xbox Game Showcase, but it is most definitely ready for the reveal. We hope you are as excited about it as we are!