Well, Pokemon Unite is scheduled for release this summer. It will be featuring a wide variety of Pokemon to choose from. However, apart from featuring Pokemon, it will also be full of items that provide certain benefits to the Pokemon. To know all about them, continue reading this article.
Pokemon Unite
Did you know that Pokemon Unite is set for release on Nintendo in July? Also, the game will be available on smartphones in September. As we are getting closer to the release dates, the hype for the game has been increasing rapidly. With that being said, let us discuss all the items that are going to be featured in the game and what their effects are.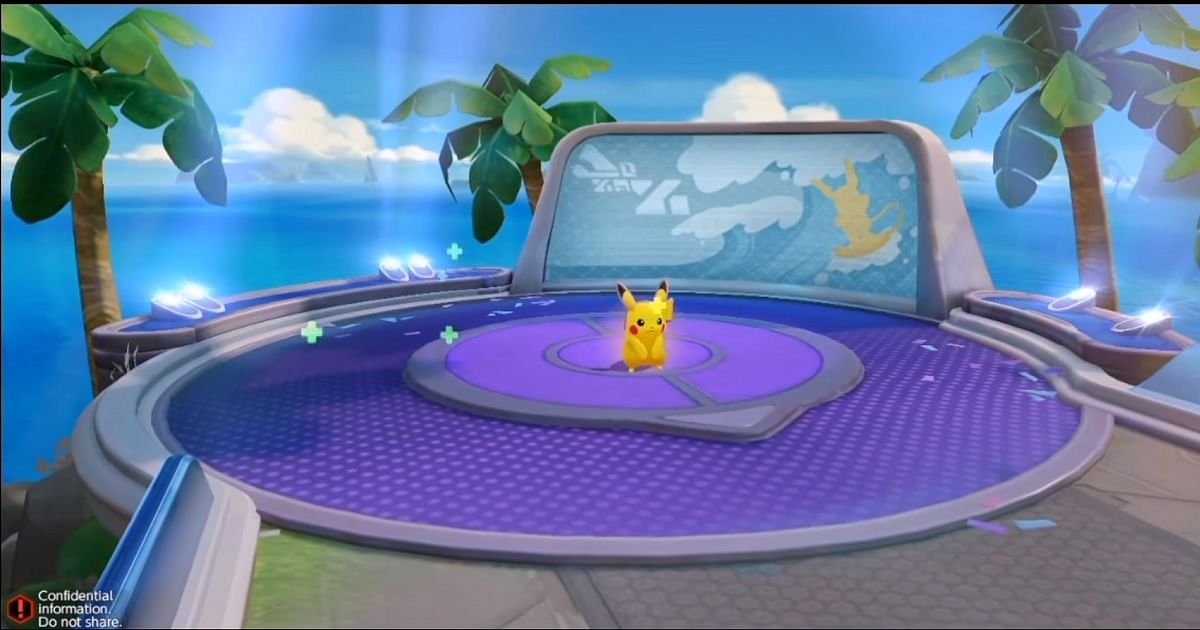 Pokemon Unite: All Items list
There are two types of items featured in the game. One is Battle Items and the other is Held Items. Both have different effects. With a wide variety of such items in the game, it is difficult to remember which item is used for what. Well, we got your back as we will be providing you with all the information you need.
Battle Items:
In Pokemon Unite, Battle Items provide special abilities to the pokemon but with a cooldown. Here's the list of all the battle items along with their effects and cooldowns.
| | | |
| --- | --- | --- |
| Item Name | Effect | Cooldown |
| | | |
| --- | --- | --- |
| Eject button | Moves your pokemon to the desired location | 55s |
| Potion | Restores a portion of the Pokemon's health | 30s |
| X-Attack | Raises the Atk & Sp. Atk of the Pokemon for a short duration of time | 40s |
| X-Speed | Raises the speed of your Pokemon for a short duration of time | 50s |
| Full Heal | Removes all hindrances affecting your Pokemon | 40s |
| TBD | TBD | 120s |
Battle Items are non-upgradable and only one Battle Item can be equipped per game.
Held Items:
Held Items are a little different from Battle Items. They have a permanent effect on the Pokemon when used and they don't have any cooldowns. A player can equip a total of 3 held items to boost their Pokemon's performance. These items can be purchased using Aeos coins in the shop which can be earned by playing matches, completing tutorials, events, and even microtransactions.
Here's the list of all the Held Items in Pokemon Unite along with their effects
Item Name

Effect

Desc

Leftovers

Restores a Pokemon's Health Points each second.

・HP +60.7

・HP Recover +1.8

Muscle Band

Increases the Pokemon's speed and damage of basic attacks.

・Atk +3.7




・Basic Atk Speed +1.5%

Shell Bell

Makes the Pokemon Faster, & powerful special attacks. It can also heal the user as well.

・Sp. Atk +6




・Move Cooldown -0.9%

Focus Band

When a Pokemon's HP is low, it gradually recovers HP.

・Sp. Def +6




・Def +7.5

Score Shield

Receive a shield while charging up to score a goal.

・HP +102

Sp. Atk specs

Increases sp. attack damage upon scoring a goal.

・Sp. Atk +5.4

Attack Weight

Increases attack damage upon scoring a goal.

・Attack +4

Aeos Cookies

Increases Max HP upon scoring a goal.

・HP +54.3

Scope Lens

Gives the Pokemon Superpowered critical hits.

・Critical-Hit Rate +1.5 %




・Critical-Hit Damage +2.3%

Exp. Share

Receive bonus experience from the entire team when you're the lowest-leveled Pokemon. Also comes with a boost to HP.

・HP +60.7




・Movement Speed +30

Rocky Helmet

Increases HP and guards against basic attacks. After absorbing enough damage, deals percent damage to nearby opponents.

・HP +68.4




・Defense +8.4

Assault Vest

Increases HP and guards against sp. attacks.

・HP +68.4




・Sp. Def +8.4

Float Stone

Increases a Pokémon's movement speed and attack damage.

・Attack +6




・Movement Speed +24

Wise Glasses

Greatly increases the damage of sp. attacks.

・Sp. Atk +10

Buddy Barrier

Upon using a Unite Move, the attacker and its lowest-HP ally gain a shield.

・HP +136
If you want to gain the upper hand in a battle, be sure to choose the correct held items to boost your Pokemon's stats for superior performance. For more news on Pokemon Unite, visit our official website here.