Pokemon go game was launched in 2016 and since then the game has been running strong among the community and the fans. Recently Niantic introduced Team Go Rocket Boss to the game and the addition of Team Go Rocket leaders along with Giovanni was well appreciated by the fans.
Well apart from that there is good news for Pokemon go fans as Niantic has increased the Pokemon storage limit to 3000. An increase in limit will surely encourage Pokemon Go players to hunt more Pokemon.
Item capacity has also been upgraded and now it will allow you to store up to 2500 items. Have a look at the official tweet down below.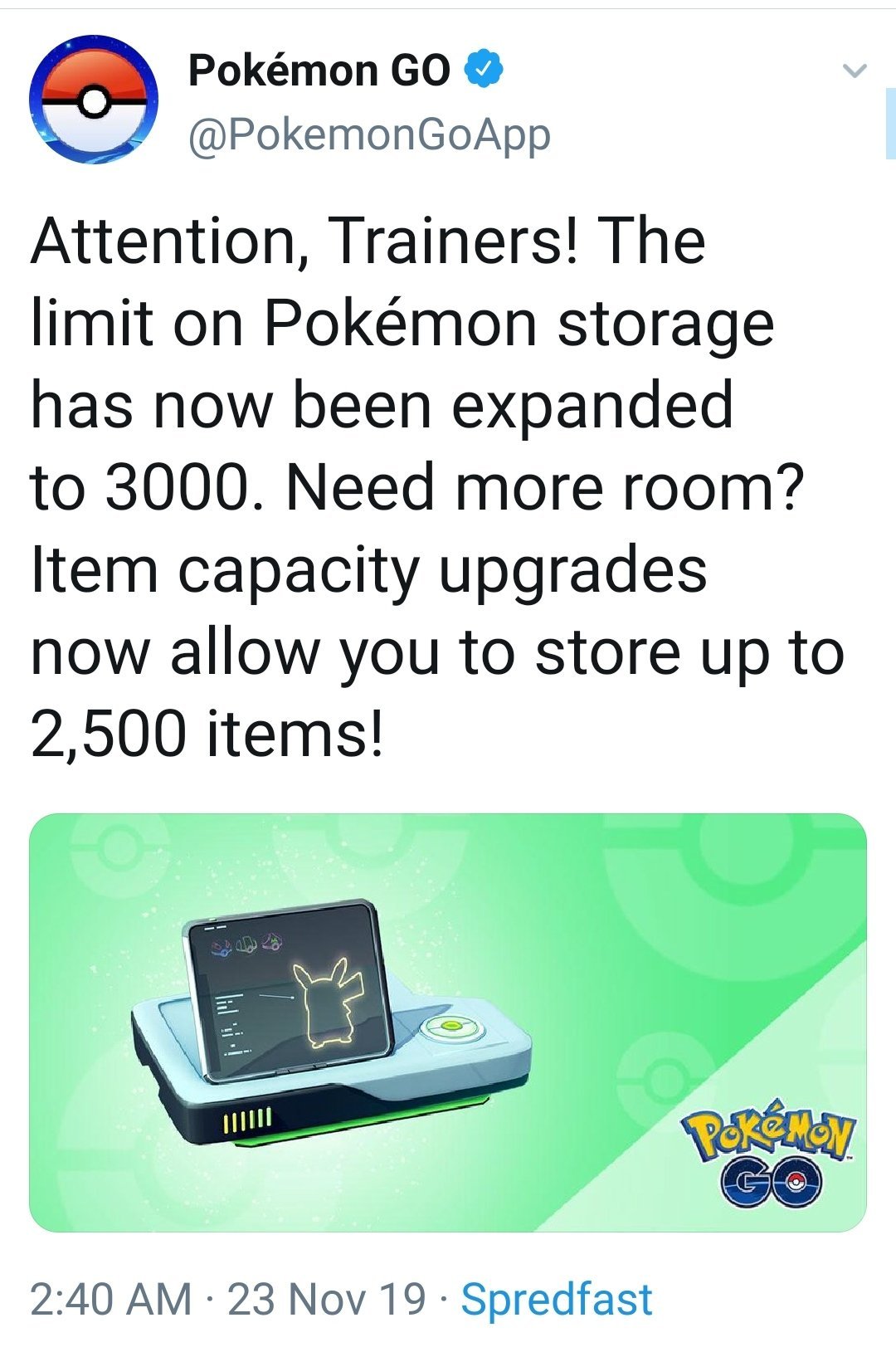 Earlier, Niantic revealed the details regarding the upcoming community day.
Pokemon Go December Community Day will feature the following Pokemon :
December Community Day timings :
The upcoming Community Day will go live on December 14 and 15 from 9 am to 9 pm in your local time zone. The time for bonuses will be from 11:00
A.M.
– 2:00
P.M.
The list of bonuses that will be awarded to players during Community Days have been mentioned below.