Pokemon Go recently launched the Buddy Adventure feature which allows Buddy Pokemon to follow the trainer or character on the map. Players can use this new feature with AR+ mode on & without it. Niantic also launched Shared AR experiences.
Along with these two new features, Niantic also introduced Poffins, which is a special snack that fills your buddy's hunger meter automatically and boosts their Mood to Excited.
Today, Niantic has made an announcement regarding January Research Breakthrough encounters. According to the official statement, Lapras will know both Ice Shard & Ice Beam under January Research Breakthrough encounters. Have a look at the official statement down below.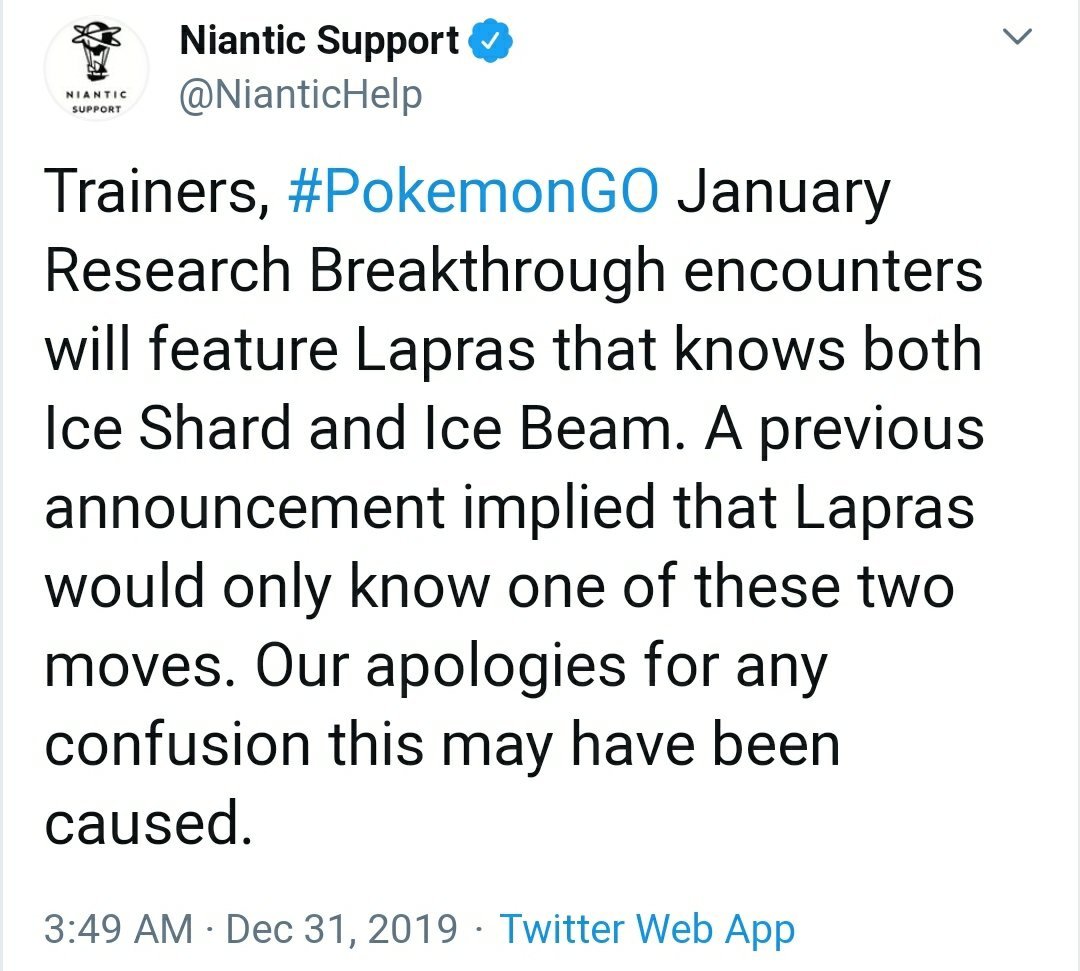 From Wednesday, January 1, 2020, at 1:00 p.m. to Saturday, February 1, 2020, at 1:00 p.m. PST (GMT −8), Lapras that know Ice Shard and Ice Beam will be available as Research Breakthrough encounters! Some of you might notice that the last time Lapras with these particular attacks were available to catch was in 2018.
These Water- and Ice-type Pokémon are sure to be contenders for your battle party, so don't miss this chance to encounter Lapras that know Ice Shard and Ice Beam!
About Pokemon Go
Pokemon Go has been developed by Niantic Games, and it was released in 2016. It is available on Android, iOS and watchOS. For more news, leaks and updates stay tuned with us.