If you were raised in the late 90s or the early 2000s, then you must be no stranger to the Pokemon franchise, the iconic Japanese anime that struck a chord with kids worldwide. The pokemon fanbase is not just limited to kids. In fact, more serious pokemon enthusiasts are usually adults who grew up watching the show. From early games for the GameBoy to the highly valuable rare collectible cards, the pokemon universe is massive. In this guide here today we will be talking about a game from the pokemon franchise, Pokemon Go, specifically on how to get Scatterbug, which was recently released in the game.
Pokemon Go was one of the first games to make full use of augmented reality on its launch in 2016. It uses the GPS of a device to simulate a universe around them, a universe filled with pokemon. When a pokemon is nearby, it appears on the screen of a player in augmented reality, and they can capture them. There are also 'gyms' and other virtual locations which serve as battle arenas for players. The primary aim of the game is to literally 'catch them all" and level up the acquired pokemon to be the most undisputed trainer in the area. Well, the new holiday update introduces a bug-type pokemon in the game called Scatterbug. Players are rushing in to add Scatterbug to their Pokedex, and if you have not acquired it yet, then do not worry, we have got your back.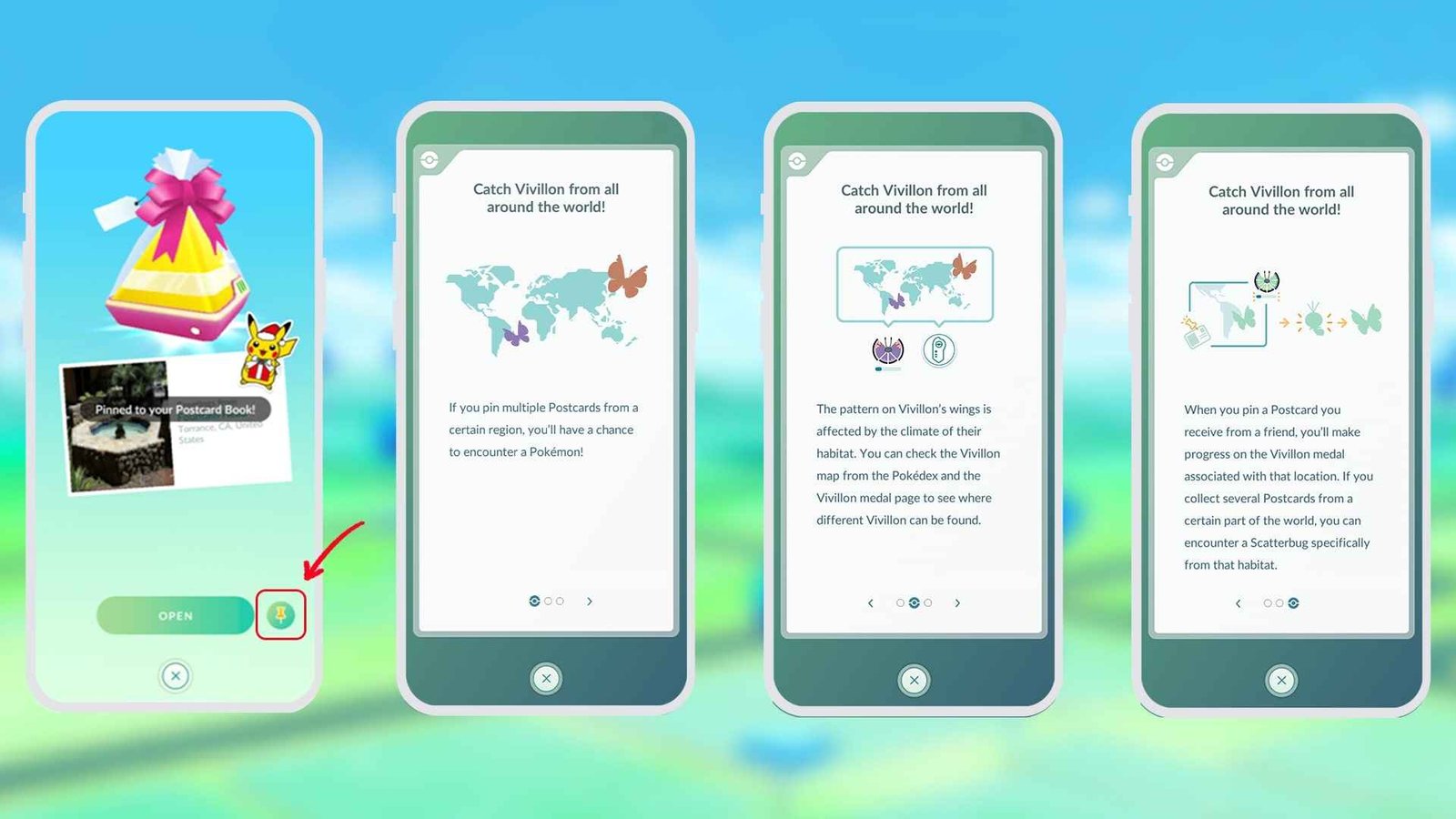 Pokemon Go: How to get Scatterbug?
Encountering Scatterbug requires a few steps involving some of your in-game friends. You will need some in-game friends to send and receive gifts. More importantly, you will need some international friends to do this. You must have noticed that you get a postcard whenever you send or receive gifts. When you receive a gift, you have to pin the postcard. Pinning a postcard will unlock the 'Vivillon Collector Medal' followed by a guide on how to encounter the Scatterbug. Scatterbug will eventually evolve into a Vivillon and the patterns on them are different for different regions. There are sub-medals under the Vivillon Collector medal which is linked with a specific pattern for Vivillon.
Anyways, you have to pin 3 postcards from the same region to get the first sub medal, which will lead to an encounter with a Scatterbug. The key thing to remember is that you need to pin postcards of the same location for increasing your chances of encountering Scatterbug. The more postcards you pin of the same location and the more sub medals you get, the higher will be your chances to encounter and hopefully capture a Scatterbug. So, collect many medals for a chance to get yourself a Scatterbug. Do note that, after you have caught the first one, you will need to get more postcards than before to get hold of another Scatterbug in the game.
So that brings us to the end of this guide. We hope you found this helpful and for more guides like this one, stay tuned to Digistatement. Till then, play responsibly and catch them all!
You can also read:
Pokemon go Gotcha not working in 2022: How to fix it?
How to find a mega raid in Pokemon Go