With Pokemon Go on the rise again, it's never a bad time to learn a few tips and tricks. Searching for Pokemon Go might never be too easy, but it sure is fun. In this article, we will learn how to get most highest CP Pokemon in Pokemon Go. Let's dive right in: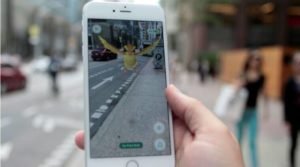 Pokemon Go
The goal is to catch 'em all! Pokemon Go is an augmented reality game based on the famous anime show, Pokemon. Pokemon has been a huge part of the lives of several people all across the world, especially children. Correspondingly, it came as no surprise that a game on the same would be popular.  However, the effects of Pokemon Go were unimagined.
Pokemon Go is one of the most iconic games ever created. Players can fulfill their dreams of becoming Pokemon trainers, venturing out in the world to search for Pokemons. The game shook the world in 2016, as most people across the globe were seen trotting around with their phones in their hands, looking for Pokemons. While it has been a long time since then, the popularity has not died down totally. The game has a loyal fanbase, enduring the restrictions placed upon the world due to the global pandemic.
How to get most highest CP Pokemon in 2021?
What comes to mind when you think of the Pokemon with the highest CP? Mewtwo, Slaking or some other Pokemon is what most people would guess. However, the highest CP of a Pokemon is 5104, at level 50. That Pokemon is Yveltal. It is legendary Dark and Flying-type with the following stats:
Attack: 275
Defence: 203
Stamina: 270
Yvetlal appears to beat Xerneas, Mewtwo, Slaking, and all other Pokemons when it comes to the highest CP. Want to get your hands on Yveltal? There is an event going on in Pokemon Go, the Luminous Legends X event. The event features the Legendary Pokemon Xerneas. You can read more about the event here:
The event will be till 17th May, after which the Luminous Legends Y event begins. Here, we will Yveltal making its debut on the game itself. The Pokemon will be available in 5-star raids. Make sure you don't miss the event!