Pokémon Go is the most popular and critically acclaimed augmented reality mobile game. It is a free-to-play game but features in-app purchases. Niantic added many notable features to the game in 2019 which helped the game to keep grow further.
Recently, SuperData has released it's "Year in Review" report, where it revealed that Pokémon GO generated $1.4B US Dollars in 2019. Niantic added some new Unova region Pokemon in 2019 & it also added Team Go Rocket which made the game more popular in 2019.
Coming to the topic, Niantic has announced a plethora of events for Pokemon Go in the month of March. Well, these events have also brought some changes to the Raid Boss pool. You can check the Pokemon Go Raid Bosses for March 2020 down below.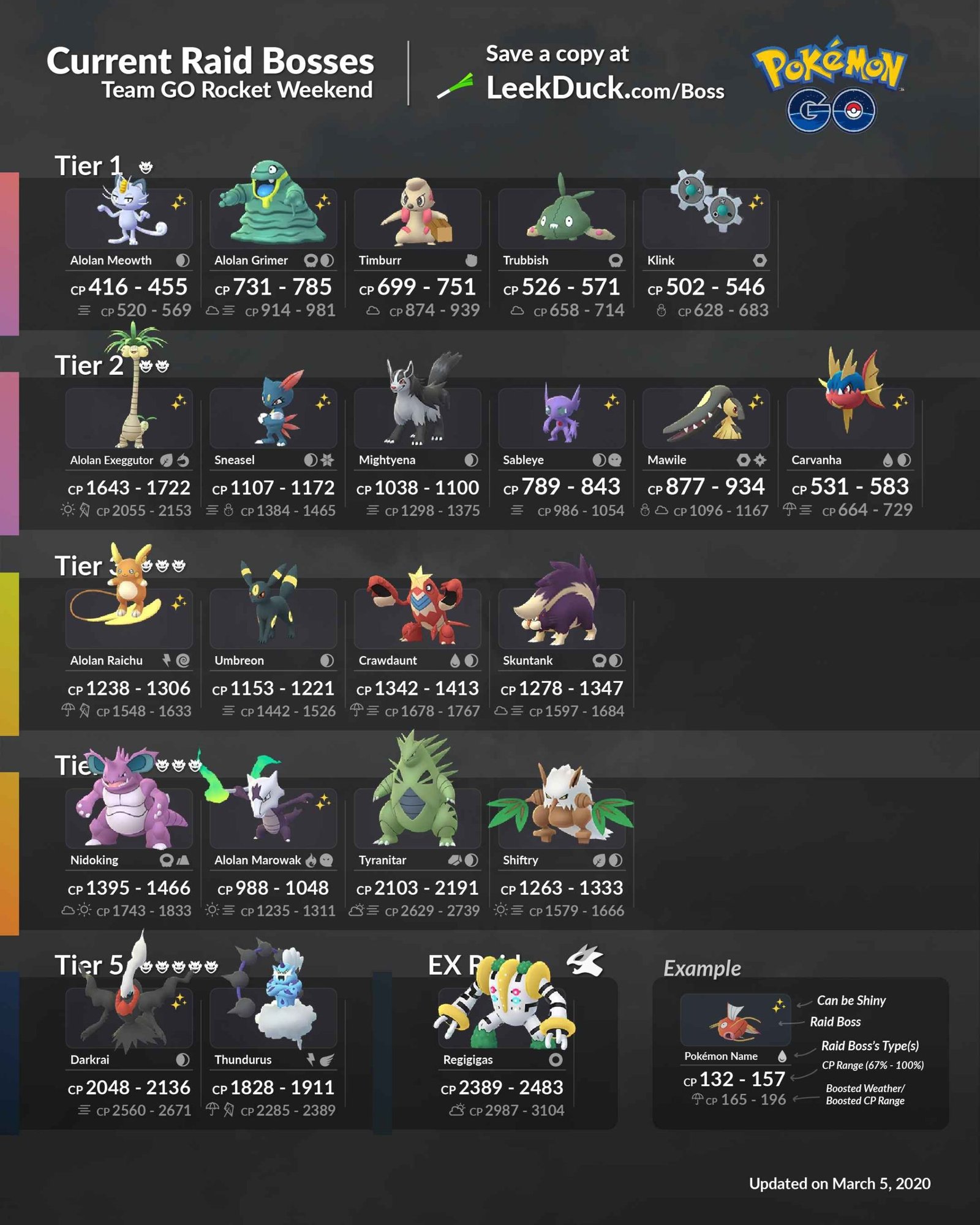 Tier 1
Cranidos
Timburr
Dwebble
Klink
Cubchoo
Tier 2
Alolan Graveler
Alolan Exeggutor
Sneasel
Mawile
Boldore
Tier 3
Alolan Raichu
Jynx
Aerodactyl
Piloswine
Abomasnow
Tier 4
Golem
Alolan Marowak
Tyranitar
Aggron
Tier 5
Thundurus
Ex-Raids
Regigigas