As a franchise, Pokemon has been an integral part of our childhood. The fanbase spans various age groups. Therefore, it's no surprise that the mobile game Pokemon Go received positive feedbacks and became an instant sensation from Pokemon followers.
The mobile game uses the modern-day inbuilt technology of GPS (Global Positioning System). Players get their location tracked and therefore, set out to catch Pokemons. This motivates players to go out, finding and catching Pokemons. But in various cases, players do not feel like going out, so they utilise GPS spoofers. With the spoofers, players can virtually access an area despite not being physically present there.
In the game, there are various sorts of Pokemons to look at. This includes the likes of Shiny Pokemons. Shiny Pokemons are a rare variant. Compared to other Pokemon of their species, Shiny Pokemons have got a different colour. A major way of identifying Shiny Pokemons in the mobile game Pokemon Go is by looking at the icon above their CP. You will see a shiny ball-like icon on top of the Pokemon's CP (which can often remind you of a Dragon Ball). This icon is the confirming indicator that players have caught a Shiny Pokemon.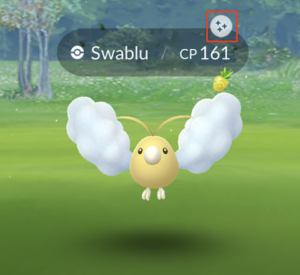 A lot of players try to catch them and find various tricks to come across this Pokemon variant. A major way to catch Shiny Pokemon is going for particular nests and coordinates. In this article, we share the coordinate where you can catch Shiny Pokemons in Pokemon Go.
Pokemon Go: Shiny Pokemon
In the mobile game, some coordinates tend to have an advantage over others. This also applies in this case, where a particular coordinate can help you to catch Shiny Pokemons.
The coordinate is 47.531227,19.051859
This is the best coordinate to catch Shiny Pokemons in the game. You can navigate around this coordinate to catch Pokemons like Swablu, Vibrava, Flygon, Seviper to name a few. For more mobile gaming updates, head here.