Pokemon Go recently added the Buddy Adventure feature which allows Buddy Pokemon to follow the trainer or character on the map. Players can use this new feature with AR+ mode on & without it.
However, many reports are suggesting that the AR+ mode is not working properly for many users and is showing black screen. Have a look at a user from the forum confirming the issue.
Well, one concerned player tried to contact Niantic support regarding this issue. Have look at the conversation down below.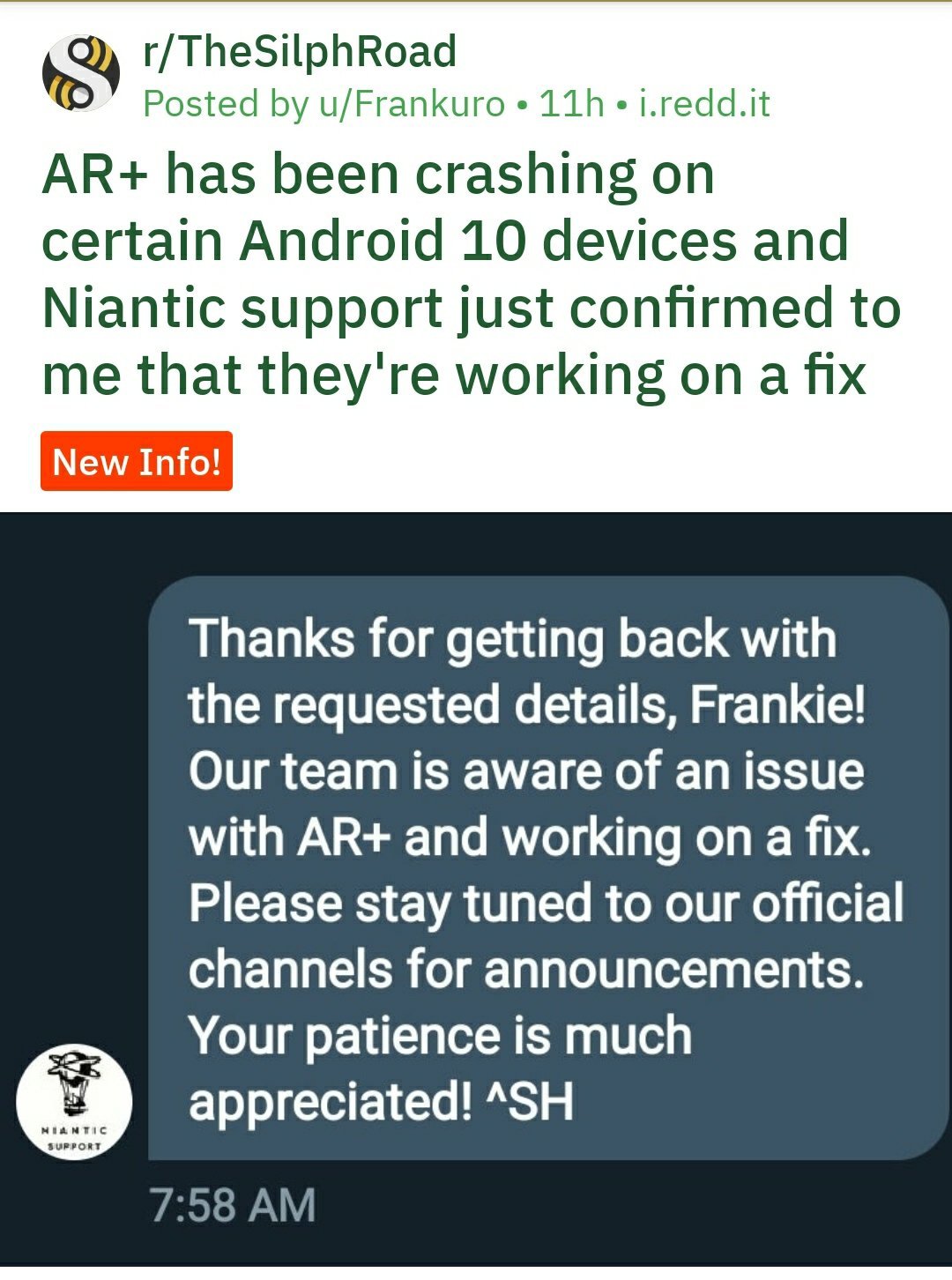 According to the conversation, Niantic is currently aware of the issue & working to resolve it. If your game is crashing with AR+ mode, you are not alone as many others are also affected by this issue.
Apart from this, the game was crashing for some users after the Buddy Adventure update, well, Niantic has rolled an update with version number 0.163.2 to fix the issue. Have a look at the statement below.