Niantic has decided to give a week off to their employees according to an official blog post by the Chief People Officer, Maria Weaver. The team at Niantic work relentlessly to fix the issues & bring new features to the game, so it is great move by Maria Weaver to recognize the importance of the health and well-being of their employees. You can read more by heading here.
Coming to the topic, Niantic latest update 0.185.3 has fixed the issue of snapshot related tasks. Before the new update, players were experiencing issues with Snapshot related tasks as they were not registering as completed even after snapshots are taken.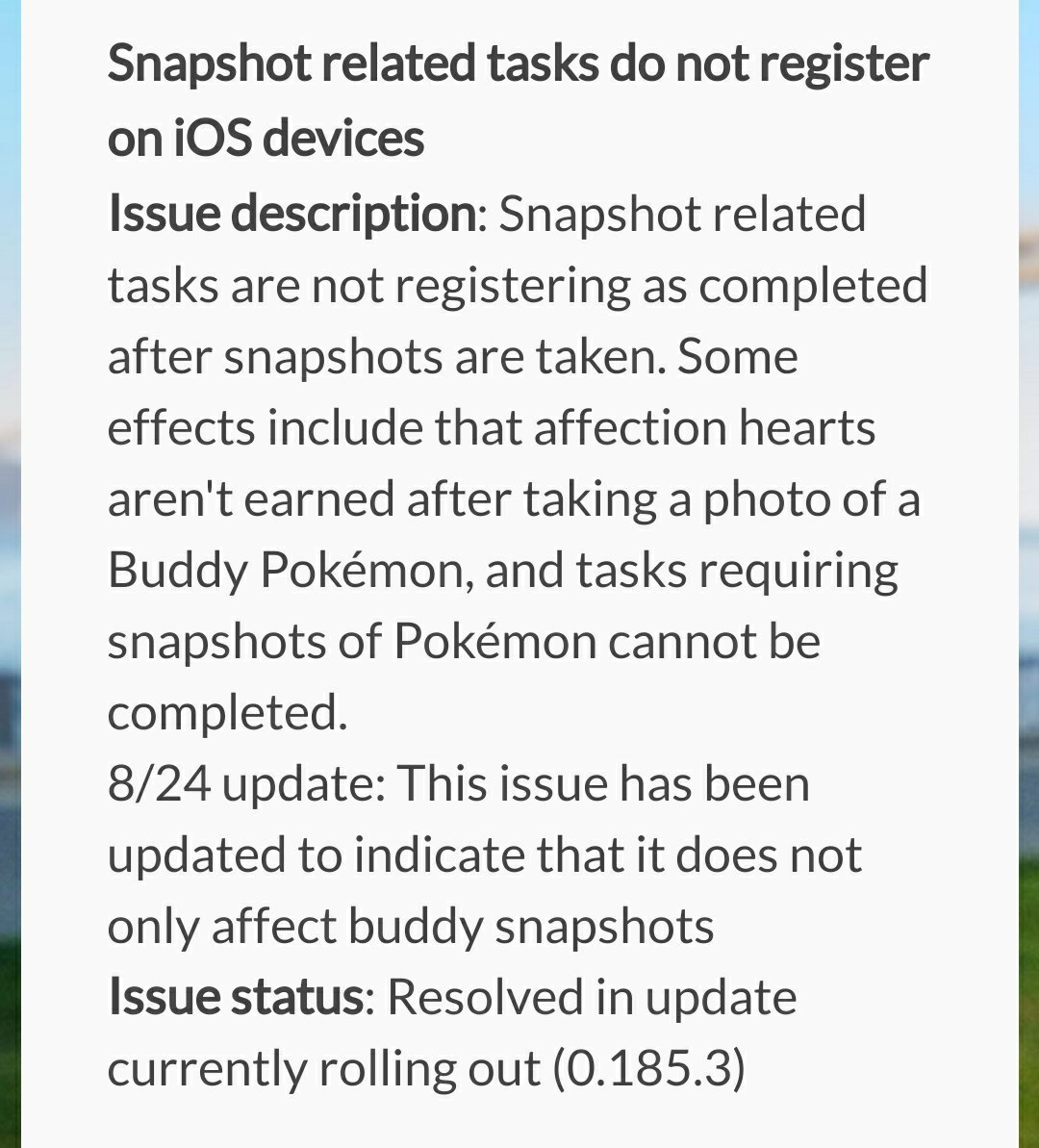 Well, if you are also experiencing this issue, fret not as the latest update has fixed this problem & it was mentioned on the official blog of Pokemon Go. Some issues which have been fixed include the following:
1) Some effects include that affection hearts aren't earned after taking a photo of a Buddy Pokémon,
2) Tasks requiring snapshots of Pokémon cannot be completed
If you have not received the latest update on your device, well, you are required to wait as the new update rollout takes some time to reach every device.
In related news, Porygon will be featured during the September Community Day. The upcoming Community Day has been scheduled to take place on Sunday, September 20, 2020, from 11 am to 5 pm in your local time zone. During the community hours, Porygon will appear more frequently in the wild.